About MAHEC
History
The AHEC Program began in the early 1970s when many areas of the United States were faced with severe shortages of health care professionals, including doctors, nurses, pharmacists, and public health workers. Recommendations issued by the Carnegie Commission addressed how colleges and universities could help ease these shortages.
One of the Commission's recommendations led to the development of Area Health Education Centers (known as AHECs). In 1972, Congress awarded funds to establish AHEC programs in 11 states. Today, there are 56 programs and over 235 centers in almost every state and the District of Columbia.
---
Message from Richard Colgan, MD, Program Director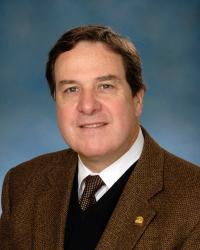 For more than 35 years, the Maryland AHEC Program has provided comprehensive clinical education and training for undergraduate medical students and residents, as well as for students from the other University of Maryland, Baltimore health profession schools.
MAHEC activities promote increased numbers of physicians and other health care professionals, encourage the development of health care facilities, provide multi-disciplinary and interdisciplinary training for health professionals, and increase capabilities for the existing program of graduate and continuing medical education and health training.
Our main goal is to improve access to basic health care by linking local community groups with the resources of the University of Maryland, Baltimore through its various health professions training programs. The Maryland AHEC Program Office also provides technical assistance to policymakers, especially related to healthcare workforce issues...
Read complete Message from the Director
---
Signature Programs
Visit our Signature Programs page to learn about:
Geriatric Assessment Interdisciplinary Team (GAIT)
Mini Med School
Primary Care Track
---
Program Staff & Advisory Board