Symposium on Practical AI in Radiation Oncology
A Primer for Clinicians and Researchers
7:30 am - 5:30 pm Eastern Time
University of Maryland Medical Center (UMMC)
Nicola Regine Conference Room in the Department of Radiation Oncology
22 S. Greene Street Baltimore MD 21201
---
About the Course
The University of Maryland Symposium on Practical AI in Radiation Oncology is a one-day CME accredited and SA-CME course. The first half of the course will include technical talks, and the second half will include clinical lectures conducted by a combination of nationally recognized invited faculty and our own top-ranked faculty in the University of Maryland Department of Radiation Oncology. Live attendance is required to obtain CME and SA-CME credit. Following the course, attendees will receive access to the video recorded presentations and slides (non-enduring) for one year. Breakfast, lunch, breaks, and dinner will be provided on-site during the course.
AI (Artificial Intelligence), especially deep learning, has advanced rapidly in recent years and been commercialized for various applications in radiation therapy. Despite the significant advances and promises of AI, effective implementation and translation of AI to achieve optimal clinical practice remains a challenge in many clinics and hospitals. This is largely due to a lack of understanding of the AI techniques and lack of experience in implementing and optimizing the rapidly advancing and rising technologies. Overcoming this barrier is challenging as most clinical physicists and physicians don't have the proper training in AI. Since AI, especially deep learning, is a very new area that is just beginning to gain traction in the past five years, no AI training has been officially developed and integrated into residency training by clinicians. On the other hand, the rapid development of AI technologies leads to a large amount of evolving resources, making it difficult for clinicians to follow and learn effectively. This symposium addresses the urgent need for AI training for clinicians, and is specifically tailored towards medical physicists and physicians in the field of radiation oncology.
After the symposium concludes, it is expected that attendees will have a clear understanding of basic concepts in AI, the potential benefits and pitfalls, and that attendees will be capable of starting to develop their own strategies for investigating or implementing AI in routine clinical practice to advance patient care.
This symposium will be held on July 15, immediately following the 2022 AAPM Annual Meeting in Washington DC for convenience of travel, and is not affiliated with AAPM.
Medical physicists seeking continuing education (CE) credits should utilize the CME office-provided certificate and follow the ABR maintenance of certification (MOC) process for reporting CE.
Accreditation: The University of Maryland School of Medicine is accredited by the Accreditation Council for Continuing Medical Education to provide continuing medical education for physicians.
Credit Designation: The University of Maryland School of Medicine designates this live activity for a maximum of 6.5 AMA PRA Category 1 Credit™. Physicians should claim only the credit commensurate with the extent of their participation in the activity.
SAM Credits: The Symposium on Practical AI in Radiation Oncology is qualified by the American Board of Radiology (ABR) in meeting the criteria for self-assessment toward the purpose of fulfilling requirements in the ABR Maintenance of Certification Program. Up to 7 SAM credits are available.
---
In-Person Format Disclaimer
The safety and health of our patients, colleagues, and visitors remains the number one priority of the University of Maryland Department of Radiation Oncology. We are planning to hold this course in a hybrid format with both in-person and virtual registration options available, but will remain flexible and keep attendees aware of any changes to the course format based on local and institutional requirements and changes due to the COVID-19 pandemic. It is likely that KN95 or medical-grade masks will be provided on-site and will be required to be worn for the duration of the event unless actively eating or drinking. In the weeks leading up to the event, attendees may be required to answer questions about recent symptoms, contact with COVID-19 positive individuals, or travel. Attendees may be required by the University of Maryland to complete visitor paperwork in advance of the event, and will be required to comply with all current University of Maryland and venue policies. Attendees assume any risk associated with attending an in-person event, and the University of Maryland is not responsible for exposure or illness.
To best ensure the safety and comfort of guest attendees, speakers, faculty, and staff, and in compliance with University of Maryland and University of Maryland Medical Center (UMMC) policies, all participants of this program are required to be fully vaccinated and boosted against COVID-19 as recommended by the Centers for Disease Control and Prevention (CDC). All in-person event participants will be required to email a copy in advance or present an original or electronic photo with proof of vaccination during on-site registration and check-in on July 15, 2022. Attendees who are unable to present proof of full vaccination during on-site check-in may not be allowed to attend the program in-person, and will not receive a refund.
Please plan to book travel arrangements that are flexible or refundable. All attendees from within and outside of the United States will be required to comply with the latest CDC guidance which can be found on the CDC website, State of Maryland guidance found on the State of Maryland website, and local Baltimore City requirements. As of December 6th, 2021, all individuals entering the United States must produce a negative COVID-19 test result taken 24-hours before boarding their flight. It is the sole responsibility of traveling attendees to follow and remain up to date on all U.S. travel and CDC policies.
Virtual Format Disclaimer
The University of Maryland Department of Radiation Oncology will make every effort to ensure that live, high-quality livestreaming and virtual materials are available during the course. However, the virtual format sometimes presents unpredictable issues due to on-site technology issues, or the internet/ bandwidth of the individual attendees. It is strongly encouraged that you attend the live portion of this course using a hard-wired internet connection at your workplace, or your most internet-reliable option available.
---
Commercial Support
We would like to thank the following sponsor for their generous support of this important educational activity.
---
Registration
Registration is now open. Advanced registration is required.
This event will offer in-person general registration for $400.00, or virtual general registration with livestreamed speaker talks for $200.00. The registration fee is payable by Visa or MasterCard. Please click "register" below.
Receive a 20% discount for group registrations of three or more attendees from the same institution. Contact Jessica White at jessica.white@umm.edu for details.
Registration is FREE for University of Maryland Department of Radiation Oncology EMPLOYEES ONLY who are not seeking CME credit. Employees should contact Jessica White at jessica.white@umm.edu to register for this option.
For University of Maryland Department of Radiation Oncology EMPLOYEES who ARE seeking CME credit, a $20.00 fee will apply. Please use the registration button below to register with CME credit.
The presentations (non-enduring) are now available to anyone who would like access with the University of Maryland School of Medicine. For access, please contact Jessica White at jessica.white@umm.edu.
---
Target Audience
The target audience includes Radiation Oncologists, Fellows, Medical Physicists, Researchers, Medical Residents, and Medical Physics Residents.
---
Learning Objectives
At the conclusion of this activity, participants will be able to:
1. Describe the basic concepts of AI models and their strength and weakness for radiation oncology applications.
2. Determine the optimal strategies to implement AI technologies, methods to assess their clinical impact, and safe guards to minimize their risk.
3. Discuss the recent advances and future roadmap of AI in radiation oncology.
---
Course Directors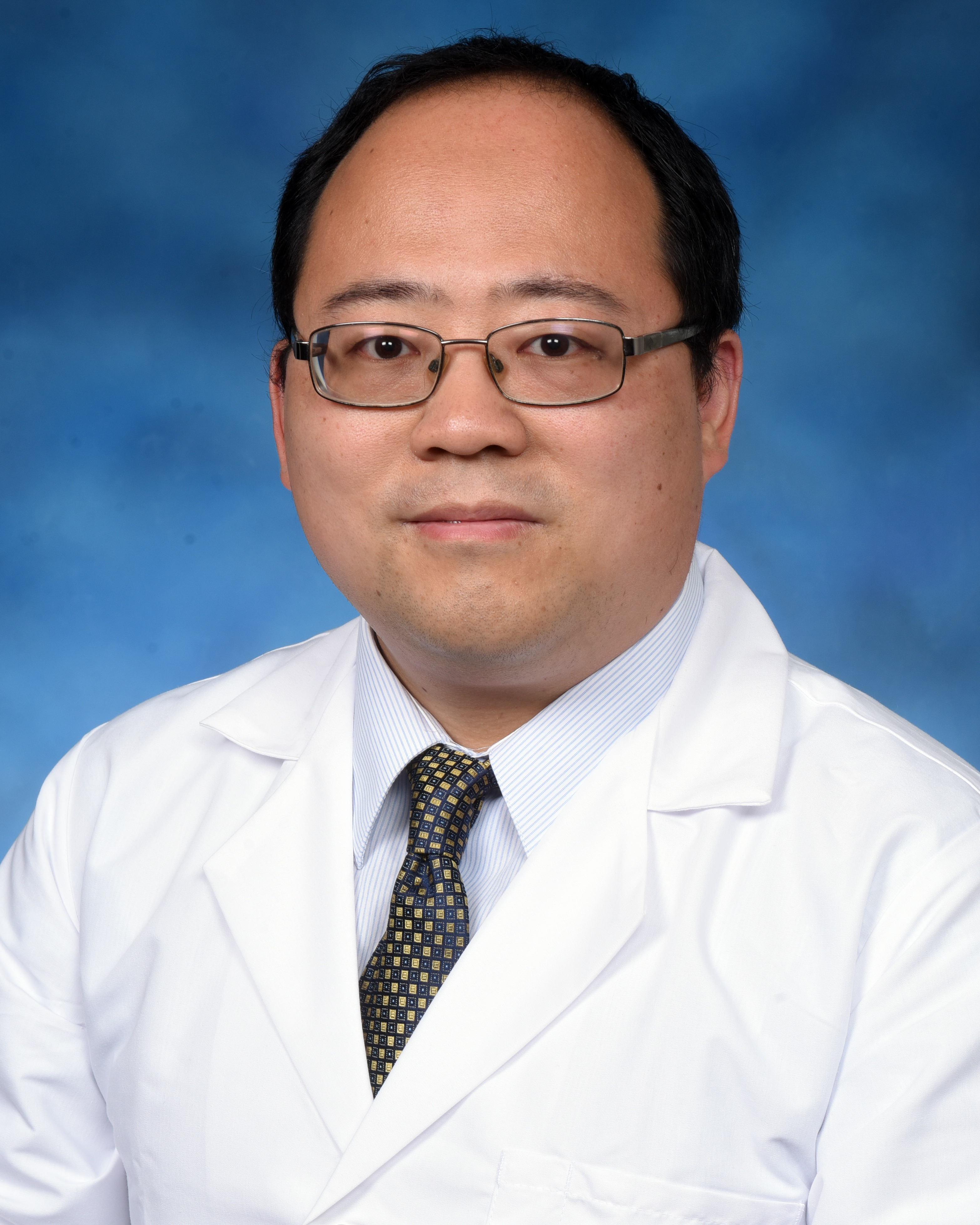 Lei Ren, PhD, serves as Professor and Director of Medical Physics Research in the Department of Radiation Oncology at the University of Maryland in Baltimore. Dr. Ren oversees leading-edge research initiatives within the department, and leads an experienced team of researchers and physicists. His seminal research focuses are on image-guided radiation therapy (IGRT) and the development and application of AI in radiation therapy. His research areas include developing novel AI, especially deep learning, techniques for deformable image registration, image synthesis, image reconstruction, image enhancement, 4D imaging, radiomics, clinical decision making, and digital phantom generation. The overall goal of Dr. Ren's research is to develop novel imaging and therapy technologies to improve the precision and outcome of radiation therapy treatments with high efficiency and minimal imaging dose. His research has been funded by industry grants and multiple NIH R01 grants through his role as PI of these grants.
Amit Sawant, PhD, serves as Professor and Vice Chair for Medical Physics in the Department of Radiation Oncology at the University of Maryland, Baltimore. He leads a team of 27 faculty medical physicists that support six clinical practices across the state of Maryland, delivering radiation treatments to > 250 patients daily. He also leads a robust research program, serving as PI on two active NIH R01 grants (~$4.7 million total costs), and several extramurally funded research projects from industrial partners. Dr. Sawant's research interests include the development of novel forms of pre-clinical and clinical imaging, advanced real-time motion management, virtual bronchoscopy-guided functional avoidance in lung RT, AI and Radiomics applications in radiation oncology, small animal image-guided radiotherapy, high-performance computing for image reconstruction and inverse optimization, and real-time adaptive treatment delivery; and proton and electron FLASH radiotherapy.
---
Meet Our Invited Course Speakers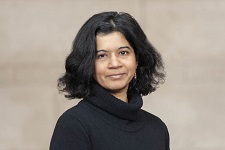 Harini Veeraraghavan, PhD
Assistant Attending Computer Scientist
Department of Medical Physics
Memorial Sloan Kettering Cancer Center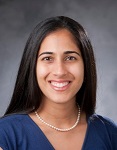 Manisha Palta, MD
Associate Professor of Radiation Oncology
Duke University School of Medicine
Vice-chair of Clinical Research
Department of Radiation Oncology
Co-leader for the Radiation Oncology and Imaging Program in the Duke Cancer Institute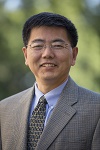 Lei Xing, PhD
Jacob Haimson & Sarah S. Donaldson
Professor of Medical Physics
Stanford University
Director of Medical Physics Division
Radiation Oncology Department

Yu Kuang, PhD, DABR
Associate Professor of Medical Physics
Department of Integrated Health Sciences
University of Nevada, Las Vegas



Steve Jiang, PhD
Barbara Crittenden Professor in Cancer Research
Vice Chair and Chief of the Division of Medical Physics & Engineering
Department of Radiation Oncology
University of Texas Southwestern Medical Center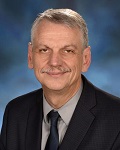 Soren M. Bentzen, PhD, DMSc
Professor, Tenured, Department of Epidemiology & Public Health
Professor of Radiation Oncology
University of Maryland School of Medicine
Division Director, Biostatistics and Bioinformatics
---
Location, Hotel and Parking
Location
University of Maryland Medical Center (UMMC)
Nicola Regine Conference Room
Department of Radiation Oncology
Gudelsky Building, Ground Floor
22 S. Greene Street
Baltimore, MD 21201
Parking
There will be safe, convenient and free garage parking with a validated ticket for attendees at the University Plaza Garage, located on West Redwood Street, just opposite of the University of Maryland Medical Center main entrance.
University Plaza Garage
500 W. Redwood Street
Baltimore, MD 21201
As an alternative, validated parking is also available at the Baltimore Grand Garage, located one block from UMMC.
Baltimore Grand Garage
5 N. Paca Street
Baltimore, MD 21201
Hotel
We have secured a block of discounted hotel rooms at the Baltimore Marriott Inner Harbor at Camden Yards, located at 110 S. Eutaw St., Baltimore, MD 21201. To secure your room at the rate of $99.00 ++ taxes and fees until the special rate is no longer available, please contact Rhondra Avery at 443-957-2218 or Rhondra.Avery@marriott.com.
---
Refund & Cancellation Policy
Once your registration is submitted, you will have 7 days to submit a request for a full refund through June 10, 2022, and 24 hours to submit a request for a full refund after June 10. After that time, no full refund will be provided for any reason; however, the registrant will have access to all course content, including videos of the lectures. Live attendance is required for CME and SA-CME credit. Videos of the lectures will be available online only.
We anticipate that the COVID-19 pandemic and institutional regulations will continue to remain fluid. Any attendee who wishes to switch from in-person to virtual registration on or before the cutoff date of June 10, 2022 may receive a partial refund amount (less fees) which will be determined by the course directors and course coordinators. After the date of June 10, 2022, any attendee may opt to switch from in-person to virtual registration, however they will not receive any partial refund and will be charged the full $400.00 rate.
Should the department be unable to hold the event in-person due to local or institutional regulations or other safety concerns, all registered in-person attendees will receive the option of either a partial refund with virtual registration access, or a full refund.
---
Contact Us
Should you have any questions concerning the course, please contact the Course Coordinator Jessica White at 410-328-7618 or jessica.white@umm.edu.