The Dr. Nancy K. Welker Fellowship in Proton Therapy & Advanced Radiation Modalities
Fellowship Director
Jason Kyle Molitoris, MD, PhD
Associate Professor
Medical Director, UMMC
Director of the Dr. Nancy K. Welker Fellowship
in Proton Therapy & Advanced Radiation Modalities Program
Department of Radiation Oncology
---
Program Description
The University of Maryland (UM) Department of Radiation Oncology provides advanced educational training beyond residency in a non-ACGME accredited fellowship. This fellowship is designed to develop professional competence in the care of patients undergoing radiation therapy, with a special focus on enhancing technical skills in advanced radiation modalities. These include the following:
Intensity Modulated Proton Therapy (IMPT) with Varian ProBeam at our state-of-the-art Maryland Proton Treatment Center (MPTC)

Stereotactic Radiosurgery (SRS) with Gamma Knife (Perfexion) and LINAC (Varian EDGE) technologies

Stereotactic Body Radiotherapy (SBRT) utilizing IMRT and IMPT

Brachytherapy including prostate (LDR and HDR) and gynecologic interstitial

Dedicated and protected research time with mentoring and access to biostatistics and technical writing support

Educational opportunities (including at least four visiting professors annually), board preparation experiences (including oral boards prep with faculty), attendance at the department's annual Best of Radiation Oncology Symposium, and department support to attend the ASTRO Annual Meeting

Additional unique treatment modalities available to trainees during their fellowship include hyperthermia (external, interstitial and Deep regional) and the University of Maryland–developed GammaPod™ stereotactic radiation therapy system for early-stage breast cancer. The department's six practice sites throughout the state of Maryland offer experience with a diverse range of patients and diseases.
Scope of Training
The intended scope of training includes all areas pertaining to the diagnosis and treatment of patients with cancer. Fellows will have dedicated office space at MPTC and access to training at our hospital-based facility three blocks away along with our four other practice sites as part of their training experience. Although the focus of the Fellowship is primarily clinical, trainees will have dedicated and protected research time with mentoring from clinical, physics and basic science faculty. They will have access to biostatistics and writing support. For candidates particularly interested in expanding their research experience, additional time may be supported.
Trainees entering the program will have varying backgrounds and comfort levels with advanced treatment techniques. Incoming trainees will have the opportunity to discuss and identify which clinical experiences and skills they are most interested in acquiring. There are multiple curriculum modules (listed below) which trainees can select from to complement their prior training and future career goals. Fellows will have dedicated training time under the direct supervision of faculty while learning advanced radiation treatment modalities. They will also serve in an independent fashion for care of patients under treatment and call duties.
Modules
The Fellow will select "modules" of interest for longitudinal clinical and research experience during their training year. The hope is to tailor the training to the needs and interests of the trainee. These will include a customizable selection of the following modalities:
Proton therapy: site specific core curriculum (CNS/BOS, HN, Thoracic, Breast, GI, GU, GYN
SRS
SBRT
Brachytherapy (prostate LDR/HDR and/or interstitial GYN)
Hyperthermia (External, Interstitial, Deep Regional)
GammaPod™
Extended research
Length of Training
The Proton Therapy and Advanced Radiation Modalities Fellowship is a one-year program that takes place from July 1 to June 30.
Number of Training Positions Available Per Year
One trainee position is available per year.
Pre-Requisites for Program and Trainee Selection
Completion of residency training in an ACGME approved or RCPSC accredited Radiation Oncology program

License to practice medicine in Maryland
Appropriate visa requirements if non-U.S. citizen (ECFMG)
Applicants must be graduating residents from an ACGME or RCPSC accredited residency in radiation oncology. Applicants from the United States are expected to be board-eligible in radiation oncology at the time they begin their Fellowship. Exceptional international applicants who have completed a radiation oncology residency may be considered, depending on certification, and/or licensing status. Candidates for this position must be legally authorized to work in the United States without an employer sponsored visa. They must also be able to obtain a Maryland Physician license and Maryland Controlled and Dangerous Substance license prior to the start of the Fellowship. Selection criteria will be based on the following: 1) excellence in clinical care 2) demonstrated interest in learning advanced radiation treatment modalities 3) demonstrated interest in advancing a career in the field of radiation oncology after completion of the fellowship.
The application process will involve a personal statement, CV, and three references (or letters of recommendation). The selection of applications will be conducted by the Fellowship Program Director, with the assistance and input of the Chairman and other faculty. If you are interested or would like more information, please contact the Education Program Manager, Dionna Robinson at dionna.robinson@umm.edu.
Appointment:
The Fellow will be given a faculty appointment as an Instructor at the University of Maryland School of Medicine.
Salary
:
Salary will be commensurate with level of training.
Apply for the 2023 - 2024 poisition:
---
Current and Past Fellows
Past Fellow:
Srini Vasan, MBBS, 2022-2023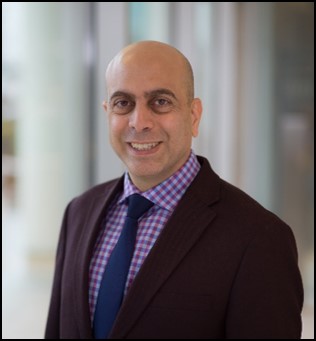 Past Fellow:
Nicola Nasser, MD, 2020-2021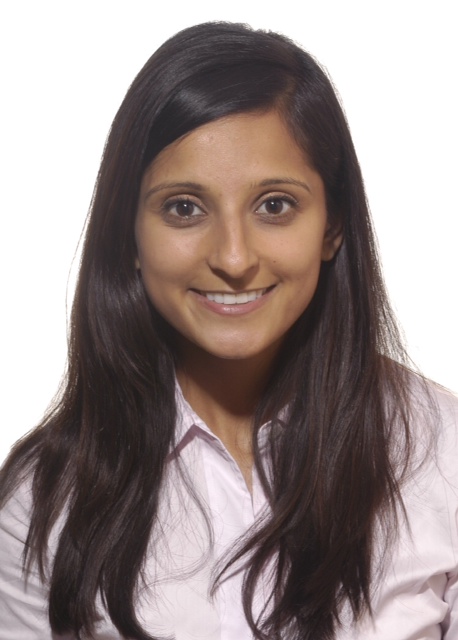 Past Fellow:
Avani Rao, MD, 2019-2020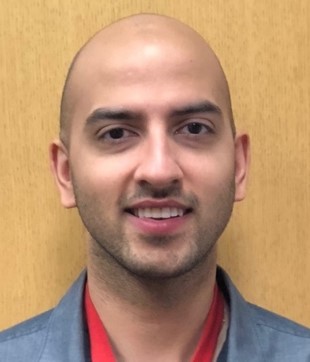 Past Fellow:
Ankur Sharma, MD, 2018-2019
Past Fellow:
Arpit Chhabra, MD, 2017-2018