Mission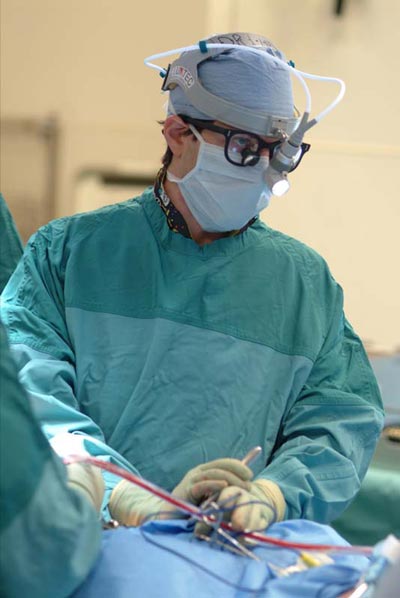 The Department of Orthopaedics at the University of Maryland is committed to excellence in the provision of musculoskeletal care to our patients in an environment that promotes and nurtures the interest of medical students in our specialty, encourages the personal and professional development of our residents, and supports both clinical and basic research. We provide a full breadth of orthopaedic services in a multi-disciplinary setting and seek to be the institution of choice for patients in need of orthopaedic procedures and nonoperative care of musculoskeletal disease in the Mid-Atlantic region. Academically, we aspire to be recognized nationally as a top-ten center for orthopaedic residency education and ranked among the top five orthopaedic departments regarding National Institutes of Health funding for musculoskeletal research.
Vision
The vision for the next decade in orthopaedics at the University of Maryland is to build upon the excellence and reputation of Shock Trauma Orthopaedics to create a balanced and unified academic department with fellowship-trained faculty in each of the recognized subspecialty areas. This will result in the University of Maryland's being the premier orthopaedics provider in the Mid-Atlantic area and will support a top-ten residency program and an internationally recognized musculoskeletal research laboratory.

The University of Maryland Medical Center will be our academic hub and home to Trauma Orthopaedics, Spine, Adult Reconstruction and Total Joint Replacement, and Musculoskeletal Oncology services as well as the Musculoskeletal Research Laboratory. The James L. Kernan Hospital will become the hub for all other elective orthopaedic services housed within a single multidisciplinary ambulatory musculoskeletal unit---the University of Maryland Arthritis, Bone, and Joint Center at Kernan. The Timonium practice site, in addition to being the home for the Sports Medicine and Spine programs, will become a multidisciplinary satellite for all services of the Department that see opportunity for growth in this geographic area. Similar strategic activity will be based at College Park, adjacent to the University campus.