Department History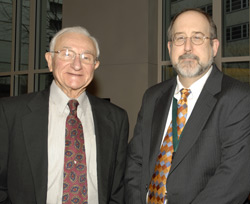 Anesthesiology as a medical discipline at the University of Maryland Hospital began in 1913 with Dr. Griffith Davis, the only physician in Baltimore who practiced anesthesiology full-time. The residency program was established in 1946 with a team of five residents and a single full-time faculty member, Dr. Fred Dye.
The department's modern era began with the recruitment of Martin Helrich, MD, who came to Baltimore in 1956 from the University of Pennsylvania. Dr. Helrich had completed his anesthesiology training at Bellevue Hospital in New York City under the tutelage of E.A. Rovenstine, MD, a world-renown pioneer in the anesthesiology.
Dr. Helrich served as the Chair for 31 years, until his retirement in 1987, when Jane Matjasko, MD, became acting chair. At that time there were 18 faculty and 18 residents. All services were delivered at UMMC. Dr. Matjasko became official Chair of the department in 1990, a position she held for the next 15 years.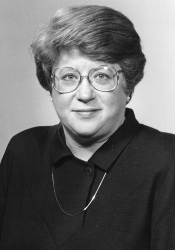 During her tenure, the breadth and scope of services grew tremendously. Today we provide anesthesiology, pain and critical-care services at UMMC, the VA, UM Midtown Campus, Capital Region Health Services, Maryland Proton Treatment Center, University of Maryland Rehabilitation & Orthopaedic Institute, and Shock Trauma.
Departmental research is carried out in clinical settings, and in over 17,000 sf of laboratory space housed in the Medical School Teaching Facility (MSTF), Bressler Research Building (BRB), Howard Hall (HH), Paca Building and Health Sciences Facility II and III.
In December 2006, Peter Rock, MD, became the Martin Helrich Professor and Chair of the Department of Anesthesiology. He committed himself to continuing the tradition of excellence established by his predecessors.
Under Dr. Rock's leadership, the department continued to grow it's ability to deliver state-of-the-art anesthesia services in perioperative care, pain management and critical care; educate students, residents and fellows; be recognized for its contributions to the specialty of anesthesiology through education, research and scholarly activities; and contribute to the success of the Medical School and Medical System.
Campus Growth Over the Years