Division of Multiple Sclerosis and Neuroimmunology
University of Maryland Center for Multiple Sclerosis Treatment and Research
To make an appointment with one of our physicians, please call 410-328-4323.
The University of Maryland's Center for Multiple Sclerosis Treatment and Research was founded in 1982 by the late Dr. Kenneth Johnson, one of the leading pioneers in the development of the early treatments for MS (glatiramer acetate and interferon). Our center has continued Dr. Johnson's tradition of groundbreaking research while remaining committed to providing the highest level of diagnosis and long-term care for individuals with MS.
‌We work closely with patients, families and primary care physicians to develop treatment plans that help patients manage their conditions effectively and lead active, productive lives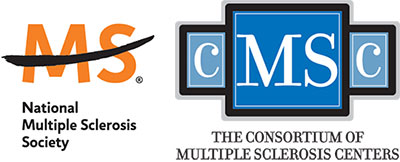 The University of Maryland Center for Multiple Sclerosis is recognized by the National MS Society as a Center for Comprehensive MS Care and is a recognized member of the Consortium of Multiple Sclerosis Centers. The center is dedicated to continuing its role as a world leader in innovative research programs with the goal of finding effective therapies and eventually curing or preventing MS.
Click here to learn more about MS and the care provided by our MS Center.
Other Neuroimmunologic Conditions
In addition to multiple sclerosis, our physicians also see many patients with other related neuroimmunologic conditions, such as:
If you have been diagnosed with one of these conditions, and are looking for a consultation or transfer of care, please contact us for an appointment.
‌Research

In addition to providing excellent clinical care for our patients, the University of Maryland Center for Multiple Sclerosis Treatment and Research maintains an active basic science and clinical research program. Our center has ongoing projects funded by the National Institutes of Health, The Department of Veterans Affairs, and The National Multiple Sclerosis Society, in addition to industry sponsors. This includes research into multiple sclerosis, autoimmune encephalitis, and the underlying science of neurologic autoimmunity.
To learn more about the research programs of our individual faculty, please select their faculty page below.
To review currently enrolling studies in our center or to participate in a clinical trial, CLICK HERE.
Your support is needed to keep MS research team at the University of Maryland working on groundbreaking discoveries. We thank you for your support!
Related Faculty
Fellowship Training
The MS Center is dedicated to training the next generation of clinicians and researchers in the field of multiple sclerosis and neuroimmunology. We offer a comprehensive training program in the clinical care of patients with these conditions, along with preparation for a research career in the field. More information can be found on our fellowship information page.