Research Staff
Toni Antalis Laboratory
Research in my laboratory is focused on the functions of proteases, the powerful hydrolytic enzymes that regulate the activities of many cellular proteins in vascular biology, angiogenesis and cancer. Specifically, we aim to understand how membrane serine proteases and their inhibitors contribute to cell survival, differentiation and malignant transformation. This work will provide insight into basic mechanisms of cell behavior, and enable the development of new targets for therapeutic interventions.
Laboratory Members
---
Jonathan S. Bromberg Laboratory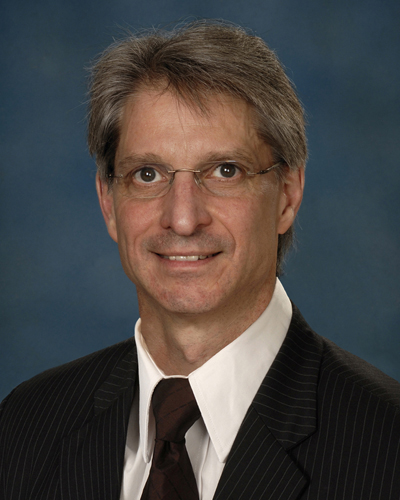 Jonathan S. Bromberg, MD, PhD, a national leader in uncovering the secrets of the immune system in order to prevent rejection following organ transplants, has joined the University of Maryland School of Medicine as professor of surgery and microbiology and immunology. Dr. Bromberg is a kidney and pancreas transplant surgeon who will care for patients at the University of Maryland Medical Center. He will be the director of research in the Division of Transplantation and director of Strategic Services for Transplantation
Laboratory Members
---
Laboratory Members
Rajkumar Baldeosign
Research Assistant
Room 230
V: (410) 706-8063
F: (410) 706-8121
Linda Brady
Lab Assistant
Room 230
V: (410) 706-8063
F: (410) 706-8121
---
Achsah Keegan Laboratory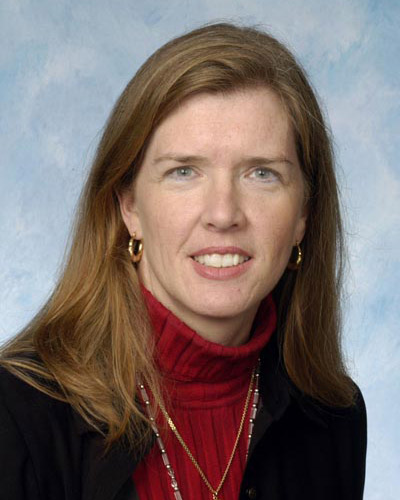 Research in my laboratory is focused on signaling by the cytokines IL-4 and IL-13. These cytokines regulate many functions including protection from apoptosis, regulation of allergy and asthma, and the control of myeloid development and function. This work will provide insight into better therapies for asthma, inflammation, and for certain cancers.
Laboratory Members
Svetlana Chapoval
Assistant Professor
Room 340
V: (410) 706-8175
F: (410) 706-8234
schapoval@som.umaryland.edu
Hongjuan Gao
Research Associate
Room 340
V: (410) 706-8175
F: (410) 706-8234
hgao@som.umaryland.edu
Xiulan Qi
Research Specialist
Room 340
V: (410) 706-8234
F: (410) 706-8175
xqi@som.umaryland.edu
---
Rosemary Kozar Laboratory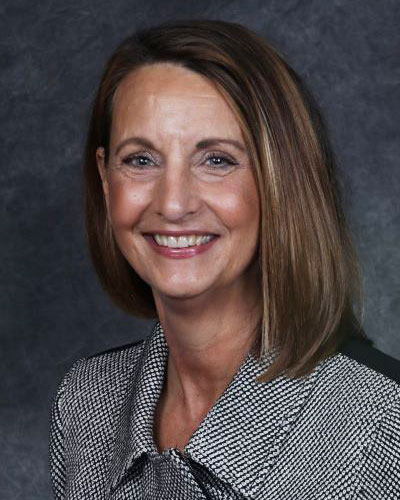 Dr. Kozar's research interests are in nutrition in the critically ill and endothelial dysfunction after hemorrhagic shock. She has published over 150 peer-reviewed articles and has been continuously funded by the NIH for almost 15 years. In addition to her role in the AAST, she serves as committee chair for the American College of Surgeons Verification Review Committee of the COT and the Women in Surgery Committee and is past President-elect of the Shock Society.
Laboratory Members
Amanda Chipman
T32 Trainee
UMMC, S8B13
V: (410) 328-6713
achipman@som.umaryland.edu
Feng Wu
Research Associate
V: (716) 932-0237
fwu@som.umaryland.edu
---
Leonid Medved Laboratory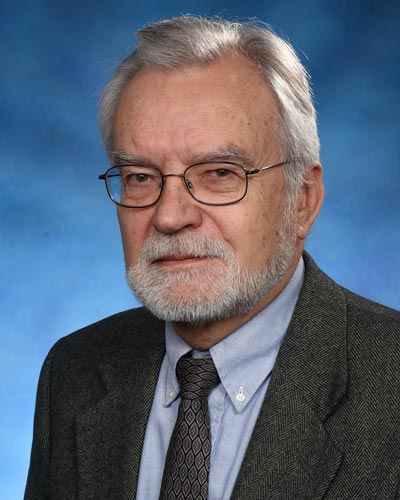 My Laboratory is focused on the structure and interactions of fibrin(ogen). Specifically, we aim to complete the high resolution structure of the fibrinogen molecule and establish molecular mechanisms of its interaction with Lipoprotein(a), endothelial cells and leukocytes. This work will provide insight into the role of fibrin(ogen) in such important physiological and pathological processes as inflammation, angiogenesis and atherogenesis.
Laboratory Member
Sergiy Yakovlev
Research Associate
Room 201
V: (410) 706-8066
F: (410) 706-8121
syakovlyev@som.umaryland.edu
---
Rajabrata Sarkar Laboratory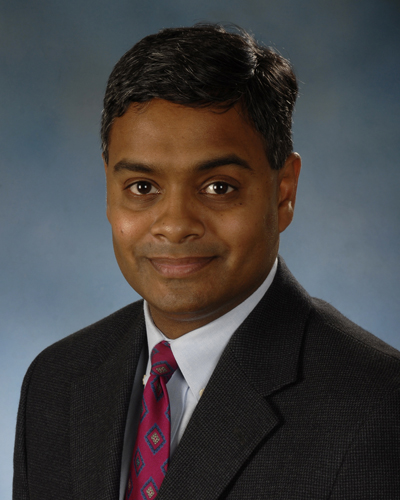 Despite advances in open and endovascular surgery, a substantial number of patients suffer from limb loss or other vascular complications. This accentuates the need for improved understanding of the cellular and molecular basis of both beneficial and detrimental changes in blood vessels. My laboratory studies the regulation and role of matrix metalloproteinases in physiological and pathological responses to injury in the vasculature. We utilize clinically relevant models of vascular disease include resolution of deep venous thrombosis, collateral artery formation and limb ischemia. By adapting these models to the mouse, we have characterized a definitive role for individual proteases as well as transcription factors in these disease processes. We also utilize mouse models of clinically relevant conditions such as diabetes and hypercholesterolemia to determine how these common conditions affect these vascular processes. A newer area of investigation for our laboratory is how individual transcription factors alter vascular remodeling and how their activity can be modulated for potential therapeutic benefit.
Laboratory Member
Subhradip Mukhopadhyay
Research Associate
Room 230
V: (410) 706-8124
F: (410) 706-8121
smukhopadhyay@som.umaryland.edu
---
Joseph Scalea Laboratory
Laboratory Member
Young Lee
Post Doc Fellow
Room 330
V: (410) 706-8070
F: (410) 706-8234
ylee@som.umaryland.edu
---
Dudley Strickland Laboratory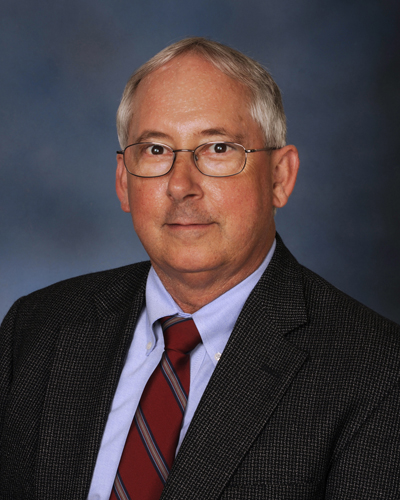 Work in my laboratory focuses on inflammatory events that contribute to the progression of diseases such as atherosclerosis. Key modulators of these processes are low density lipoprotein (LDL) receptor family members. One member of this family, the LDL receptor-related protein (LRP) is a large cellular receptor that not only functions as an important cargo transporter, but also informs the cell of changes in its environment by mediating signaling responses. A goal of these studies is to understand the role of LRP and other LDL receptor family members in modulating cell signaling events and how this affects development of certain diseases, such as atherosclerosis and Alzheimers.
Laboratory Members
---
Jeff Winkles Laboratory
Research in my laboratory is focused on the biology of a cytokine named TWEAK and its cell surface receptor named Fn14, with particular emphasis on the role of this ligand-receptor pair in cancer. We have found that TWEAK is expressed in tumors and that it can induce blood vessel formation (angiogenesis) in vivo, so one of our projects is focused on determining whether this cytokine could play a role in the process of tumor neovascularization, which is required for tumor growth and metastasis. Also, since our laboratory and others have reported that Fn14 is overexpressed in several tumor types and that Fn14 levels may influence tumor cell migration, a second project is focused on the role of Fn14 in cell invasion, an essential step in the metastatic cascade. Taken together, these studies will provide insight into whether TWEAK and/or Fn14 are potential molecular targets for cancer therapy.
Laboratory Members
Rebeca Galisteo
Research Assistant
Room 340
V: (410) 706-8173
F: (410) 706-8234
rgalisteo@som.umaryland.edu
Chrissy Carney
Graduate Student
Room 340
V: (410) 706-8143
F: (410) 706-8234
ccarney@som.umaryland.edu
Pranjali Kanvinde
Graduate Student
Room 340
V: (410) 706-8143
F: (410) 706-8234
pranjali.kanvinde@som.umaryland.edu
---
Li Zhang Laboratory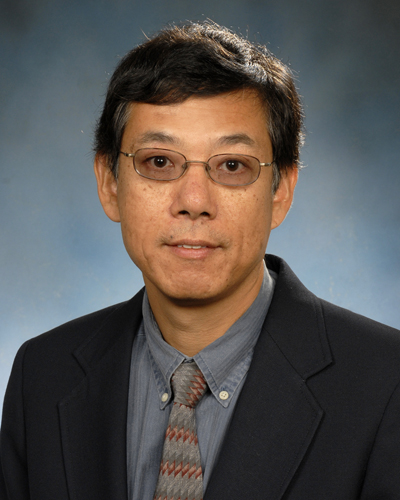 Stem cells possess the ability to self-renew and to differentiate into multiple tissue types, and thus are ideal source of cells for tissue repair and regeneration. However, successful stem cell-based tissue regeneration depends on our ability to prepare a homogenous stem cell population and to overcome tissue rejection mediated by host immune cells. My research program comprises two separate projects: one is focused on the roles of mesenchymal stem cells in tissue repair/regeneration and the other is to study the roles of leukocytes in physiological processes such as innate and adaptive immune responses, and in development of such diseases as: atherosclerosis, myocardial infarction, stroke, and osteoporosis.
Laboratory Member
Chunzhang Cao
Assistant Professor
Room 230
V: (410) 706-8041
F: (410) 706-8121
ccao@som.umaryland.edu
---
Steve Zhan Laboratory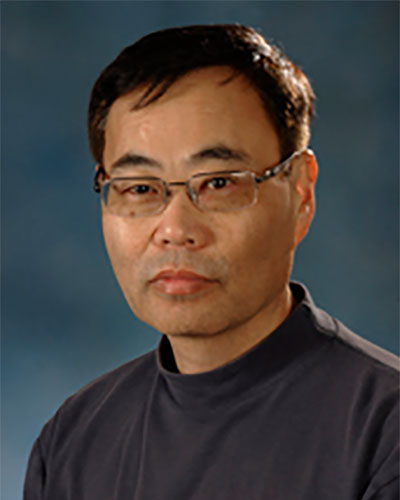 My laboratory has been investigating the molecular mechanism of tumor cell invasion by focusing on the regulation of actin polymerization, the driving force that facilitates the formation of membrane protrusions and the penetration of tumor cells into extracellular matrix. In particular, we have studied cortactin, a gene that plays a critical role in regulating the assembly of actin filaments at the foci of cellular protrusions. We showed that overexpression of cortactin, enhances metastasis and more recently that cortactin regulates cell motility and invasion by promoting membrane remodeling as well as intracellular trafficking of internalized receptors. This work has led us to investigate the mechanisms that regulate the function of cortactin by the oncogene Src and on a recently discovered cortactin binding protein called missing in metastasis (MIM). We aim to reveal the physiological and pathological role of MIM in cells and its role in tumor cell invasion.
Laboratory Member
Shaneen Baxter
Graduate Student
Room 301
V: (410) 706-8199
F: (410) 706-8234
shaneen.baxter@som.umaryland.edu