Critical Care Medicine Fellowship
Message from the Program Director
‌The goal of the Critical Care Medicine Anesthesiology Fellowship at the University of Maryland is to train leaders in critical care medicine. The critical care program has one of the highest volumes in the country, and offers a complex patient mix that allows fellows to grow tremendously in their skills and confidence. Fellows in our program are exposed to the full spectrum of critical care medicine including complex vascular procedures, major aortic surgery, multi-system trauma, complex open neuro-aneurysm repairs, as well as liver, heart, lung, kidney, and pancreas transplants. Additionally, fellows in our program become experts in managing continuous renal-replacement therapy, as it is managed independently within the intensive care units in the hospital.
The University of Maryland Medical Center is a regional ECMO referral center with over 500 adult ECMO runs during the last 5 years. We are the third largest adult liver transplantation center in the country and are one of the few centers in the country who utilize Molecular Adsorbent Recirculating System (MARS) therapy as temporary hepatic replacement for acute liver failure. Over 25% of our patients have a MELD score 31-40 at the time of transplant, which is a higher proportion than other centers in our region (20.7%) and across the country (21.4%). In addition, 6.4% of our liver transplants occur in patients listed as Status 1A, meaning that they have acute liver failure with a life expectancy of only a few hours to a few days without a transplant. They are managed post-operatively exclusively by our team in the Surgical Intensive Care Unit. The R. Adams Cowley Shock Trauma Center at the University of Maryland Medical Center is the world's first free-standing trauma center and serves as the Primary Adult Resource Center (PARC) for the state of Maryland's EMS system. We are one of the highest-volume trauma centers in the United States and see over 7,600 critically ill trauma patients annually. We are closely affiliated with the Maryland State Police Aviation Command, which provides aeromedical critical care support through 7 helicopter bases stationed throughout the state.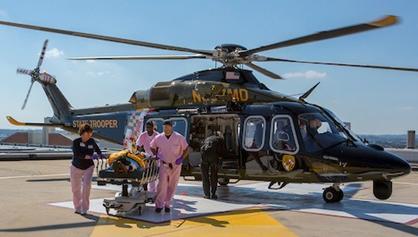 In addition to training outstanding clinicians, we are committed to our fellows' professional growth and achieving the highest possible levels in all ACGME competencies. Our diverse faculty provides fellows with the opportunity to learn from physicians of all backgrounds, and recent graduates have had excellent success in both academic medicine and private practice. Our division offers unique research opportunities with nationally recognized faculty in areas that include bleeding, coagulation, sepsis, trauma, and shock.
We welcome your interest in our training program and look forward to meeting you.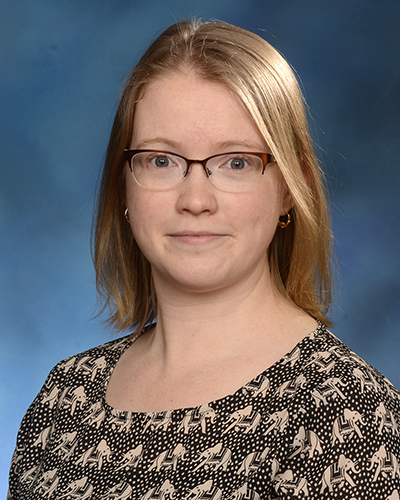 Assistant Professor and Fellowship Program Director