Division of Translational and Basic Science Research
Located on the 9th floor of the Medical School Teaching Facility (MSTF) building on the medical school campus in downtown Baltimore, our group brings together clinician scientists and basic scientists who share a common interest in translational neuroscience research to improve the lives of those who suffer from mental illness. Our space includes molecular and cellular biology laboratories, areas devoted to behavioral pharmacology, as well as shared procedure space for conducting neuroscience research.
Investigators
Todd D. Gould, MD
The long-term goal of my research encompasses conducting high quality translational research that will yield outcomes with tangible benefits to patients suffering from mood disorders. My lab uses molecular, cellular, and especially behavioral approaches to study the pharmacology of psychotropic medications in rodents with a particular focus on the development of improved animal models in psychiatry, the functional consequences of mood disorder susceptibility genes, and collaborative translational studies with both basic science and clinically focused research groups. Current experiments are focused on defining the molecular mechanisms whereby lithium ions exert their therapeutic effects, studies with mice that harbor of a knockout of the mood disorder susceptibility gene CACNA1C, and investigating the behavioral and potential therapeutic profile of a novel beta-estradiol prodrug.
See Dr. Gould's Faculty Profile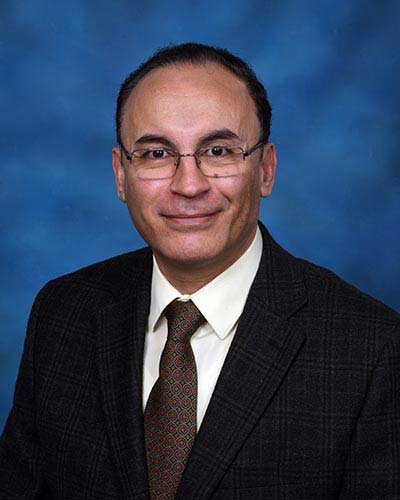 Maged M. Harraz, MB, BCh, MS, PhD
The primary focus of the Harraz lab is to elucidate the interplay between protein homeostasis and signal transduction to leverage for drug discovery in neuroscience. We use multidisciplinary approaches to investigate the role of proteostasis in neural cell signaling and its impact on cell and organism biology. Specifically, our research focuses on understanding a novel selective autophagy pathway that targets membrane proteins and elucidating its implications for virus-host interactions, reward behavior, and neurodegeneration.
See Dr. Harraz's Faculty Profile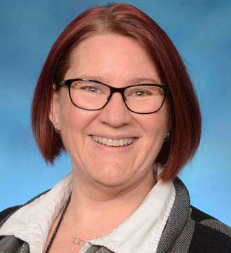 Sarah H. Clark, PhD
The primary focus of my research is the role of neuroimmune interactions between the adaptive immune system and the central nervous system in the development of psychiatric disorders, to include depression and anxiety, as well as schizophrenia. Like many neuroscientists, I am intrigued by how the brain works, as well as why and how function becomes impaired, whether as a consequence of genetics, environment, or both.
See Dr. Clark's Faculty Profile
I mostly performed studies on the impact of clinical variables and biomarkers on response and side effects to different types of antidepressants. I conduct research on personalized/precision treatment of mood disorders, particularly treatment-resistant depression (also known as difficult-to-treat depression), which is a heterogeneous group of patients. My research vision is to reduce the gap between research and clinical practice by developing practical and clinician-friendly predictive models that could be easily applied in real clinical settings. I have a particular interest in understanding the moderators/mediators of response to ketamine/esketamine, which will provide insight to mechanism of action of these medications and will allow the identification of patients who are likely to benefit from ketamine/esketamine, increasing treatment success and maximizing the use of resources.