Pediatric Otolaryngology
Pediatric Ear Nose and Throat Services
Babies and children have adorable faces that express their personalities. So, when something goes wrong, you want to be sure your little one is in capable hands. The division of Pediatric Otolaryngology at University of Maryland's Children's Hospital provides comprehensive evaluation and management of infants and children with all types of problems of the ears, nose, throat, head and neck. That includes ear infections and other ear diseases, snoring, neck masses, nasal obstruction in newborns and other standard ear, nose and throat services.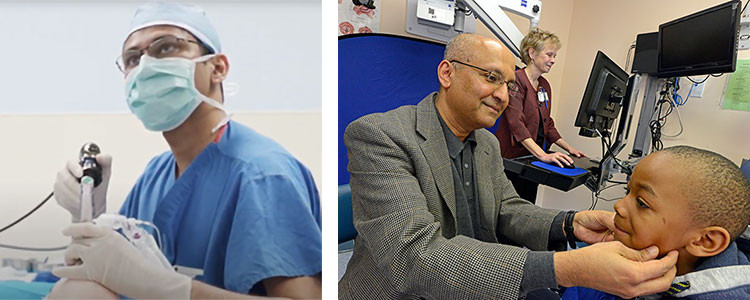 "Clear diagnosis is extremely important to reassure worried parents," comments Kevin Pereira, M.B.B.S., M.S. (ORL), Professor of Otorhinolaryngology and Pediatrics at the University of Maryland School of Medicine and Director of Pediatric Otolaryngology. "Knowing what the problem is, and that expert help is available, allows parents to sleep at night."
At the University of Maryland, three sub-specialists help children and their families with:
Kevin Pereira, MBBS, MS - Neck masses in children, infections and complex airway disorders, hearing loss and other ear problems, and diseases of the sinuses
Amal Isaiah, MBBS, DPhil -Complicated obstructive sleep apnea, velopharyngeal insufficiency and speech disorders, airway reconstruction and congenital neck masses
John Caccamese Jr., DMD, MD - Cleft lip, cleft palate and other facial abnormalities, jaw tumors (Pediatric Oral-Maxillofacial Surgery)
Additionally, Head & Neck physicians, Dr. Jeffrey Wolf and Dr. Rodney Taylor have significant expertise in the management of pediatric head and neck tumors. Pediatric Audiologists, Dr. Angela Lataille and Dr. Annie Ferruggiaro manage children with congenital and acquired hearing loss, hearing aids and implantable hearing devices and dizziness. Our speech and language pathologists, Kimberly Weir and Katie Dietrich-Burns treat children with various voice, speech and swallowing disorders. We also provide expert care for all children with long-term airway problems, including those with a tracheostomy.
The division works closely with other members of the Department of Otorhinolaryngology-Head and Neck Surgery who have sub-specialized expertise in Otology, plastic and reconstructive surgery, voice disorders and tumors of the head and neck to provide comprehensive care. In addition, our physicians work with all other medical and surgical divisions at the Hospital for Children to provide the best possible care for our young patients.
---
Conditions that we Commonly Treat:
Ear infections
Ear deformities
Hearing loss
Snoring
Noisy breathing
Chronic cough
Neck masses
Nasal obstruction
Cleft lip & palate
Sinusitis
Speech and language delay
Hoarseness
---
Leading the Way in Pediatric ENT
The University of Maryland Children's Hospital provides new ways to help infants and children with ear, nose and throat problems:
Complex airway problems are usually diagnosed with a combination of endoscopy and advanced radiologic imaging of the airway. We are one of only two centers in the area that offer this service and have pediatric radiologists with expertise in airway radiology. Accurate imaging helps us prepare for what we may see during endoscopy and formulate a treatment plan in advance.
Dr. Isaiah is interested in neurobehavioral outcomes related to upper airway obstruction and has published widely on the impact of sleep apnea on children's behavior. As an expert in complex statistical and machine learning models, he is involved in the Adolescent Brain and Cognitive Development Study, the largest study of brain development in children.
Geneticists are available to counsel parents of children with genetic hearing loss about the risks for any future children. In addition, we also have a laboratory established by Ronna Hertzano, MD, PhD, an internationally renowned expert doing cutting edge translational research in the genetics of hearing.
---
Turn to the Experts
If your child has an ear, nose, throat, head, or neck problem, we're here to help. We understand that putting children at ease and offering a compassionate response to parents and families is important, as well as providing advanced technology and expertise.
Call 410-328-6866 to get help for your child.
---
Faculty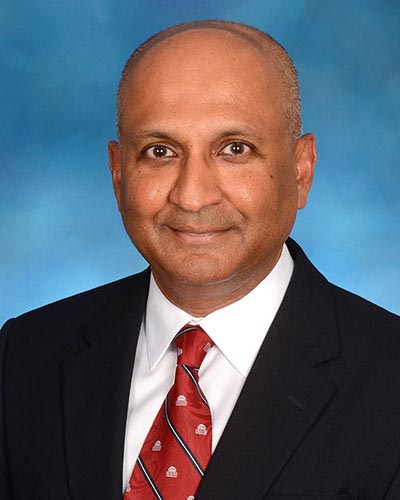 Kevin D. Pereira, MBBS, MS
Professor and Director

Taylor Beth Teplitzky, MD
Assistant Professor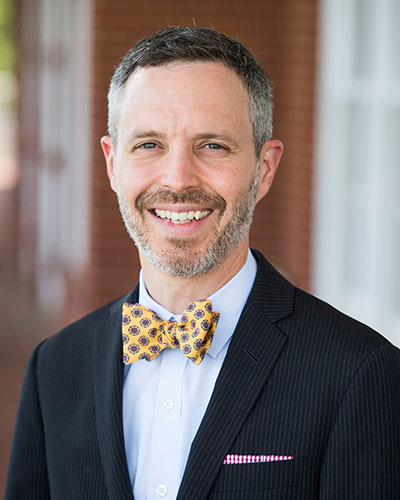 John F. Caccamese, MD, DMD
Professor (Secondary)
Oral & Maxillofacial Surgery
---
Patient Story
Watch the video of Noah Schultz, an infant who was born with a rare airway cyst and underwent a series of surgical procedures by Dr Isaiah including removal of the cyst, a tracheostomy and airway reconstruction. Noah is thriving today.