Excellence in Cardiovascular Research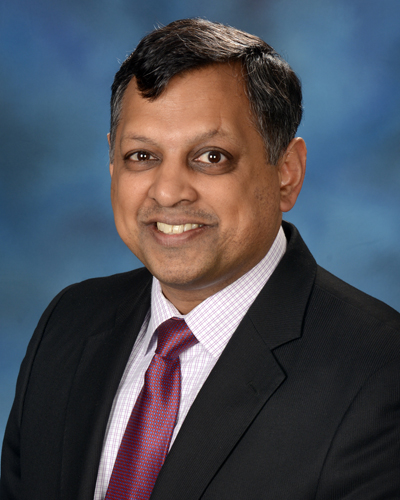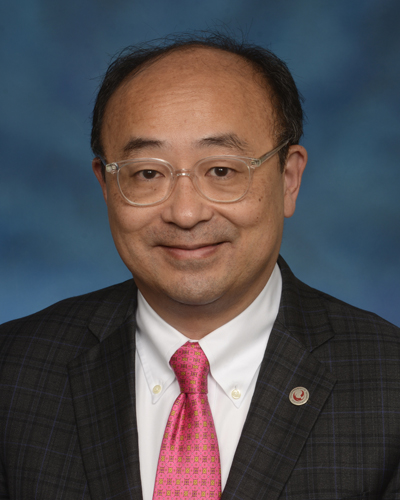 ‌Patient-Oriented Research
Cardiovascular research has long been an area of significant strength at the University of Maryland School of Medicine (UMSOM). Our expertise in inflammation, vascular biology, signaling and ion channels, genomics, population science, prevention, imaging, and device design, provides us with the unique ability to address complex cardiovascular conditions such as arrhythmias, atherosclerosis, diabetes, heart failure, and hypertension.
The engine driving the university's heart research is the Division of Cardiovascular Medicine. Due to the extent to which cardiovascular science relies on cutting-edge medical devices and imaging equipment, the division has numerous collaborations with divisions outside of the School of Medicine, including Biomedical Engineering, Radiology, Cardiovascular Surgery, and Developmental Biology.
Cardiovascular research also benefits from our physicians' affiliation with the University of Maryland Heart and Vascular Center. The Heart and Vascular Center's high volume of patients, including many who present with extremely complex cardiac cases, provides ample opportunity for researching novel treatments, technologies and procedures
Heart disease has long been linked to risk factors such as diabetes and high cholesterol. Our physician scientists are now investigating environmental factors—including secondhand smoke, air pollution, and even noise pollution — that contribute to heart disease and studying their interactions with more traditional risk factors.
Our researchers are applying what they learn in the lab about prevention to a number of outreach activities such as health fairs, risk factor screenings, and the tuition-free Mini-Med School to educate Maryland residents about the steps they can take to keep their hearts healthy, while strengthening heart disease management.
---
Advanced Imaging
Specialized cardiovascular magnetic resonance imaging (MRI) and other platforms play a critical role in clinical trials undertaken by our researchers to understand disorders such as pulmonary hypertension and atherosclerosis at a granular level.
For example, high-resolution functional MRI is being used to examine the effectiveness of a drug called eplerenone to combat atherosclerosis—the hardening of the arteries due to plaque build-up. Other trials center around a so-called "exercise stress test" in which study participants are monitored with MRI while exercising in a sitting position, as opposed to laying down as is required with the vast majority of MRI equipment.
The School of Medicine is one of only a handful of universities in the U.S. with this unique piece of research equipment that helps diagnose a variety of cardiovascular disorders, including pulmonary hypertension, by examining the heart's response to stressors such as vigorous exercise.
Our researchers are also innovating new ways to utilize cardiovascular imaging technology. A collaboration between scientists in Cardiovascular Medicine and Diagnostic Radiology has recently led to improvements in non-contrast imaging procedures for the diagnosis of peripheral artery disease. Non-contrast imaging is vital for some patient populations, such as those with chronic kidney disease, in whom contrast agents such as radioactive gadolinium increase the risk of developing nephrogenic systemic fibrosis.
---
Innovative Devices and Tools
Innovations in medical devices are integral to advances in cardiovascular medicine. Leading the School of Medicine's efforts in the design and evaluation of new devices is Dr. Anuj Gupta. Dr. Gupta is leading the school's efforts in a clinical trial called PARTNER 2 to evaluate a transcatheter aortic valve replacement (TAVR) treatment.
---
Amish Database
Led by Dr. Alan Shuldiner, University of Maryland researchers have genotyped and followed the health of more than 1,000 Amish in Pennsylvania in a dedicated clinic since 2002 to identify genetic susceptibility to heart disease. This population is ideal for genetic studies because they are a genetically homogenous people who keep detailed genealogical records.
The researchers have found several mutations responsible for attributes associated with cardiovascular disease. This landmark project has contributed to the mainstreaming of the use of genetics to predict the occurrence of cardiovascular disease.
A recent genome-wide association study in the Amish cohort has identified a mutation in the APOC3 gene that is linked to low serum triglycerides, less coronary artery calcification, and a higher likelihood of living past the age of 90 years, providing a novel target for the treatment of hypertriglyceridemia, an elevation in triglyceride levels that is caused by diabetes and contributes to increased risk of coronary artery disease.