UMSOM: Curriculum Renaissance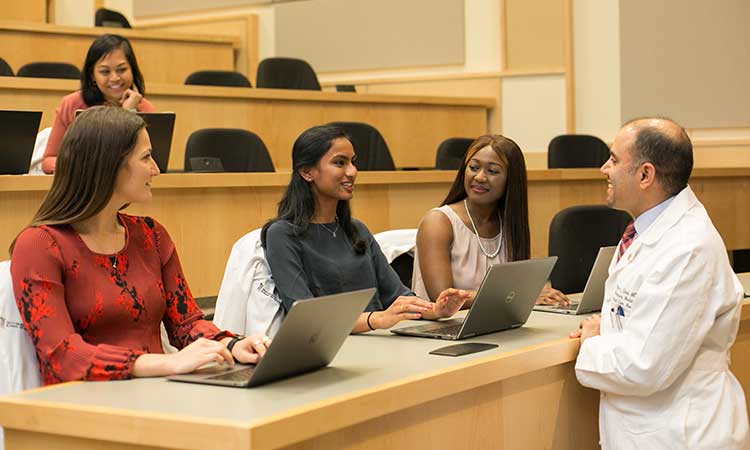 The University of Maryland School of Medicine is excited to launch our new Renaissance Curriculum for the MD program starting August 2020.
Our goal: Actualize the Renaissance Physician; life-long learners who are clinically excellent and possess humanism, professionalism, scholarship, leadership, critical thinking and attention to social justice and diversity.
Features of the Renaissance Curriculum:
Integration and optimization of the pre-clerkship curriculum
A fully integrated curriculum, teaching normal and abnormal processes at the same time with clinical context and earlier and more extensive interactions with patients. This will allow us to reduce our pre-clerkship phase from 73 to 68 weeks of instruction allowing earlier entry into the clinical phase, permitting students more time to make a truly informed career decision in a timely fashion and allow students the flexibility to craft experiences that will make them as competitive as possible for their specialty of choice.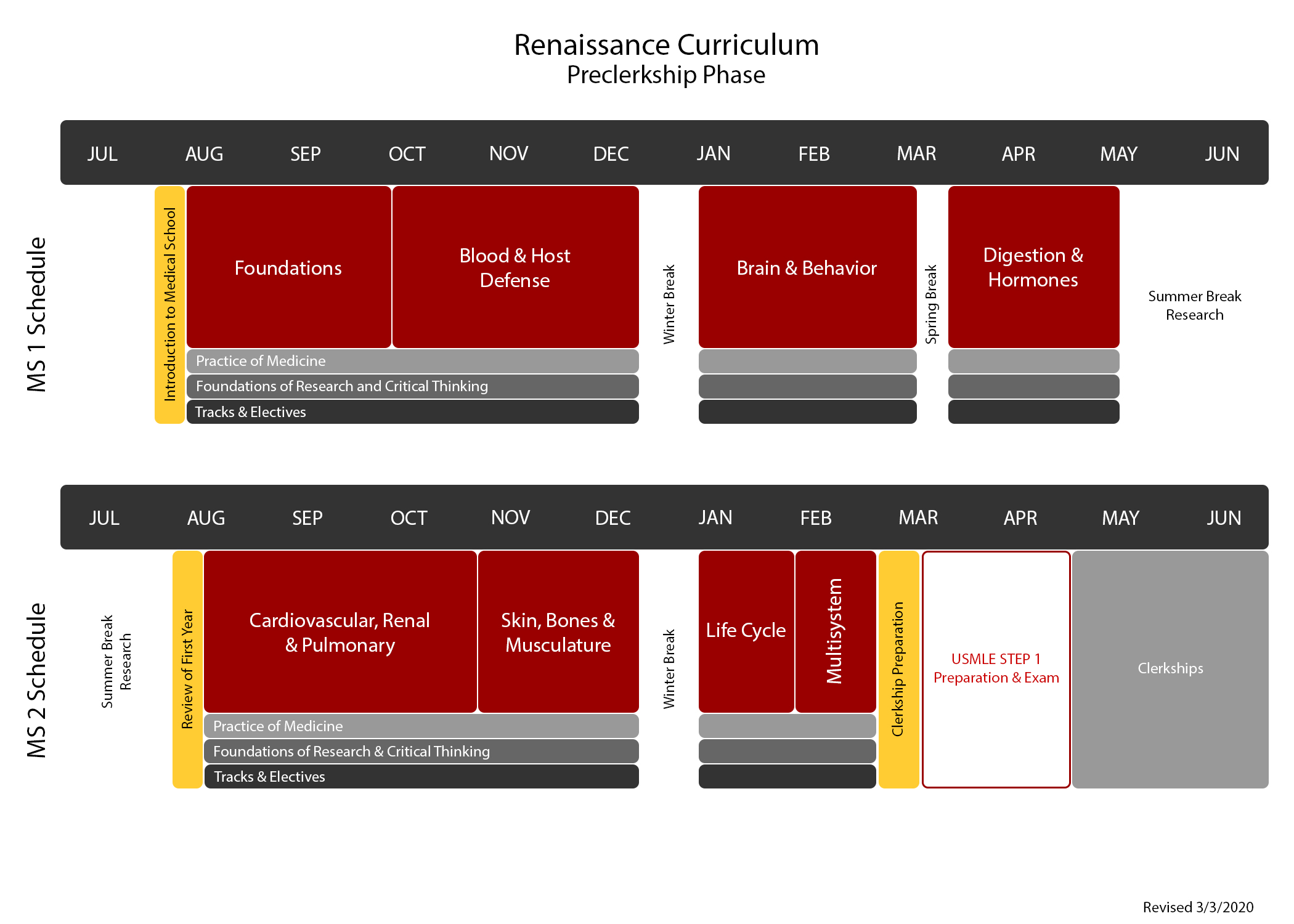 Improved longitudinal experiences
Practice of Medicine will teach clinical skills fully integrated into the new curriculum with lectures, small group sessions, simulation and bedside teaching. The required Service Learning program includes a partnership with the Baltimore City Public Schools, giving our students a true understanding of the community in which they will serve. Core longitudinal topics will be "threads" throughout the four-year curriculum. These include cultural competency, palliative and end of life care, business of medicine, quality improvement, inter-professional education, QI and patient safety. Ultimately these experiences will culminate into specialty specific-residency preparation courses at the end of the fourth year.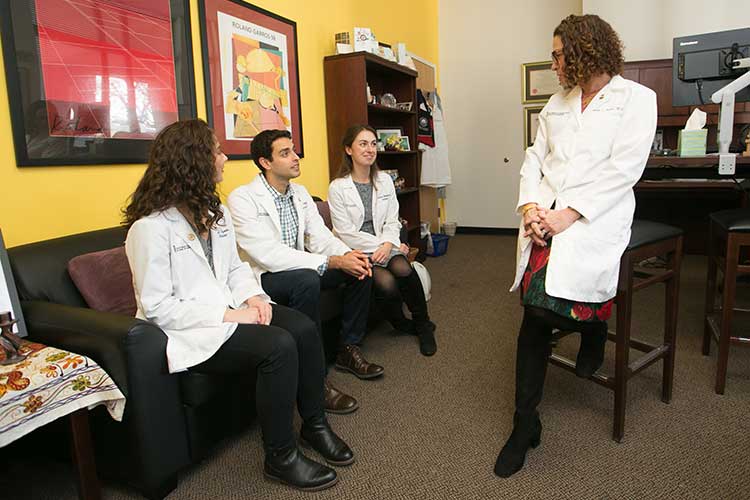 Improved Clerkship and Advanced Clinical phase
The Clerkship Phase will be expanded to 44 weeks from 40 weeks, and the required clerkships will be streamlined to allow for greater flexibility in scheduling. The Advanced Clinical phase will include a required "back to basics" experience, which will allow students to revisit some of the biomedical sciences in a clinically relevant way that is also tailored towards their career path.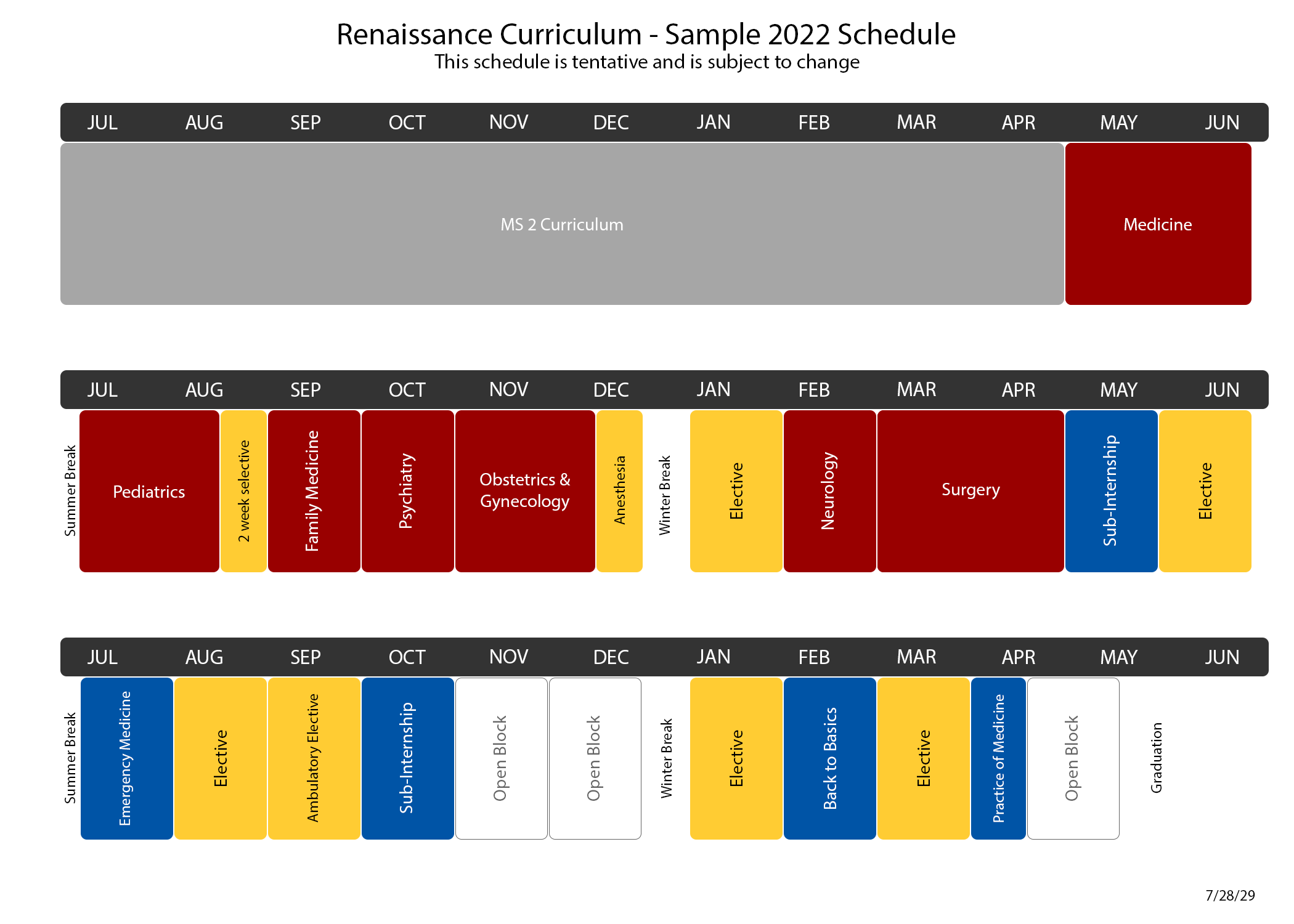 Educational Innovation
There will be an increased implementation of innovative and interactive teaching methods. We will have an increased focus on self-directed learning in order to develop our students into life-long learners. Additionally, the school will move away from a traditionally graded system to Honors, High Pass, Pass grading across the four years of medical school. We are dedicated to quality improvement, and will continue to evaluate and mold the curriculum to suit our students moving forward.
For prospective students interested in applying to our medical school, Click Here
For current students and current faculty that are interested, click here to Take part in the Renaissance