Biography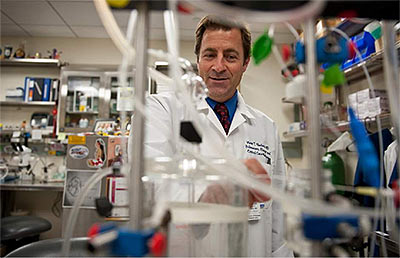 Physician-scientist Dr. Mark T. Gladwin serves as the 31st Dean of the University of Maryland School of Medicine and Vice President for Medical Affairs at the University of Maryland, Baltimore. Dr. Gladwin is also the John Z. and Akiko K. Bowers Distinguished Professor and Dean, with appointments in the Departments of Medicine and Physiology. He accepted his deanship on August 1, 2022.
As Dean, Dr. Gladwin manages 6,100 faculty and staff, as well as 2,500 students and trainees, with an annual operating budget of $1.2 billion. In his first year as dean, he launched new institutes focusing on addiction medicine, health computing, and neuroscience. He recruited senior leaders in diversity, equity, and inclusion; health computing and precision medicine; community health; new venture development; and raised $54 million in philanthropy.
Research & Discoveries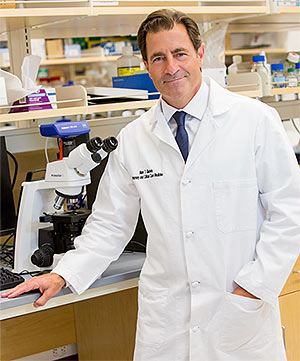 A vascular, heart, and lung physician-scientist, Dr. Gladwin continues to oversee an active research laboratory that is primarily funded by federal grants. This facility is currently conducting significant studies and clinical trials in the disciplines of nitric oxide, nitrite, and vascular biology. One of Dr. Gladwin's key scientific breakthroughs is the discovery that nitrite salt serves as a biological signaling molecule. This molecule is responsible for regulating physiological and pathological hypoxic responses, blood pressure and flow, and dynamic mitochondrial electron transport.
His work on elucidating the action of hemoglobin and myoglobin as signaling nitrite reductases that regulate NO production under hypoxic conditions has been widely acclaimed. A publication on this subject in 2003 received more than 2000 citations and is listed by Nature Medicine in its Classic Collection. His innovative approach has led to the development and licensing of inhaled, oral, and intravenous nitrite as a therapeutic for humans.
Dr. Gladwin also achieved a breakthrough by identifying a novel disease mechanism, namely hemolysis-associated endothelial dysfunction. This research has brought attention to a state of resistance to NO in patients with diseases like sickle cell disease, malaria, transfusion of aged blood, and other hemolytic conditions caused by the scavenging of nitric oxide by hemoglobin released during the process of hemolysis.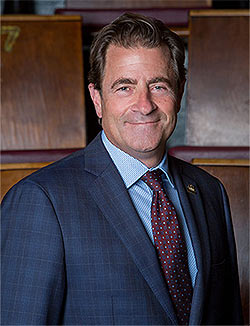 His studies on this disease mechanism have enabled the clinical and epidemiological characterization of a human disease syndrome known as hemolysis-associated pulmonary hypertension. This condition poses a significant risk to patients with sickle cell anemia. In recent progress, Dr. Gladwin and his research team have created a protein capable of reversing carbon monoxide poisoning in mice. This critical finding potentially paves the way for the first-ever human antidote to this widespread and often fatal poisoning.
Dr. Gladwin is currently heading a Phase II clinical trial, conducted across 22 sites in France, Brazil, and the U.S. This study aims to evaluate the effectiveness of a novel blood transfusion technique that utilizes the patient's own blood to improve outcomes and extend survival in patients with sickle cell disease. This disease notably affects the black community, reducing their average lifespan by 22 years.
Author
As a researcher, Dr. Gladwin has published more than 500 manuscripts, and his work has been influential in vascular and nitric oxide biology. His significant discoveries include elucidating the role of nitrite salt as a biological signaling molecule that influences physiological and pathological hypoxic responses, blood flow, and mitochondrial electron transport. He also explored how hemoglobin and myoglobin serve as signaling nitrite reductases that govern nitric oxide production during hypoxia. His work from 2003 on this topic has been cited over 1,800 times and is included in Nature Medicine's Classic Collection.

Dr. Gladwin's contributions to science have enhanced our understanding of fundamental body processes related to blood vessel function, oxygen regulation, and the role nitric oxide plays in these mechanisms. His insights have opened up new possibilities for treating diseases connected to these processes. His most recent publication, coauthored with Anthony DeMartino, PhD, in Nature Chemical Biology, discovered that heme—a widespread iron-containing compound—in the bloodstream and cells carries nitric oxide (NO) throughout the vascular system. This transportation process allows NO to control blood flow and pressure, blood clot formation, and potentially other signaling processes essential for repairing blood vessels damaged by a heart attack or stroke.
A core commitment of Dr. Gladwin's is to train the upcoming generation of physicians and scientists in translational research. He has successfully mentored many trainees who now have independent careers in academic medicine, with over 150 of his publications including current or past trainees as the first author. Dr. Gladwin has also co-authored several textbooks, including various editions of "Clinical Microbiology Made Ridiculously Simple," part of the MedMaster Series. He brings a clear, straightforward understanding to clinical microbiology, covering vital topics ranging from Ebola, AIDS, flesh-eating bacteria, Mad Cow Disease, Hantavirus, Anthrax, and Smallpox, among others. The 2022 edition of this publication includes a new chapter on the SARS-CoV-2 virus and COVID-19 disease. Additionally, he co-authored "Critical Care and Hospitalist Medicine Made Ridiculously Simple" in 2022 and "Sickle Cell Disease" in 2021.
Early Life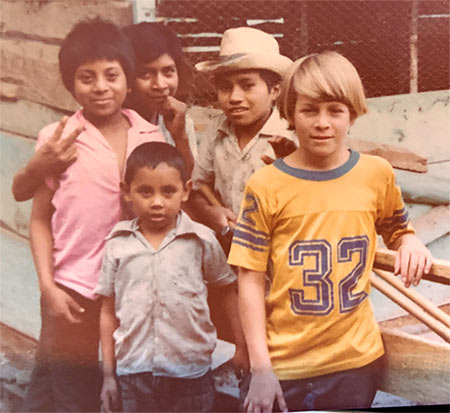 Born at Stanford Hospital in Palo Alto, California, Dr. Gladwin spent his early years in the U.S., Ghana, Guatemala, and Mexico as his parents began their careers in anthropological research. His father, Dr. Hugh Gladwin, is a respected anthropologist and Professor Emeritus at Florida International University whose research focuses on urban theory, cognitive decision-making, and disaster research. His mother, Dr. Christina Gladwin, a prominent social scientist and development economist who passed away in 2015, was affiliated with the University of Florida. Her notable work helped to understand food producers' decision-making processes. Beyond her academic pursuits, she was known for her charitable work, including launching "Global Toddlers," an organization that collaborates with a women's cooperative in Zambia to produce children's clothes.
In terms of his academic background, Dr. Gladwin completed both his bachelor's and medical degrees from the University of Miami's six-year honors program in medical education. His training continued with an internship and chief residency in internal medicine at the Oregon Health Sciences University. This was followed by fellowships in critical care medicine at the Bethesda-based National Institutes of Health (NIH) and in pulmonary medicine at the University of Washington in Seattle.
Career
Before joining the University of Maryland, Dr. Gladwin had a distinguished career as a physician-scientist, clinician, educator, and academic leader. He held key roles at two major institutions, the University of Pittsburgh and the National Institutes of Health (NIH). At NIH, he served as a critical care fellow, senior research fellow, section head for the Sickle Cell Nitric Oxide Therapeutic and Vascular Therapeutics sections, director of the functional genomics core, and Chief of the Pulmonary and Vascular Medicine Branch of the National Heart, Lung, and Blood Institute.
In 2008, the University of Pittsburgh recruited Dr. Gladwin to be the Chief of the Division of Pulmonary, Allergy, and Critical Care Medicine (PACCM) and the first Director of the Vascular Medicine Institute. In 2015, he began serving as Chair of the Department of Medicine, supervising more than 800 faculty members and overseeing a budget nearly reaching $300 million for combined clinical and research revenues. During his tenure, funding from the NIH for the Department of Medicine rose by over 25%, placing it in the top ten departments of medicine receiving NIH funding for the last four years of his tenure, as reported by the Blue Ridge Institute for Medical Research. He also spearheaded improvements in patient access to quality care and advocated for the growth of signature programs in clinical analytics, telemedicine, e-consultation, critical care, specialty and hospitalist services, and multidisciplinary Clinical Centers of Excellence across 10 divisions.
Awards and Associations
Over his career, Dr. Gladwin has been the recipient of numerous awards, including the US Public Health Service Achievement Award, the NIH Director's Award for Mentoring, the NIH Clinical Center Director's Award for Science, the NIH Merit Award, the American Thoracic Society's Recognition Award for Scientific Accomplishments, and the title of American Heart Association Distinguished Scientist.
He is an honored member of the Alpha Omega Alpha (AOA) honor society, the American Society for Clinical Investigation (ASCI), the Association of Professors of Medicine (APM), and the Association of American Physicians. He has offered his services to the ASCI and APM councils. Dr. Gladwin is a fellow of the American College of Physicians, the American Heart Association, the Association of American Physicians (AAP), and the Pulmonary Vascular Research Institute (PVRI). He has been granted various academic awards, including the US Public Health Service Achievement Award, the NIH Director's Award for Mentoring, the NIH Clinical Center Director's Award for Science, the NIH Merit Award, and the Recognition Award for Scientific Accomplishments from the American Thoracic Society. In 2014, he was acknowledged as a Distinguished Professor at the University of Pittsburgh.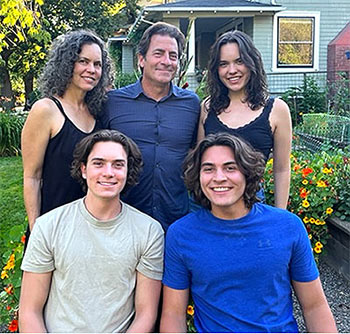 Aside from his academic endeavors, Dr. Gladwin serves as the Chair of the Board of Directors at Globin Solutions, Inc., a biopharmaceutical company in its pre-clinical stage that aims to develop a fast-acting antidote for carbon monoxide poisoning, which is the most common type of human poisoning.
Personal Life
Dr. Gladwin is married to Dr. Tammy Shields, an epidemiologist and scientist who has investigated cancer epidemiology and prevention. They are the proud parents of three children. Outside his professional commitments, Dr. Gladwin is a fitness enthusiast and an ardent soccer aficionado, playing in a competitive over-40 outdoor premier league.