Center Highlights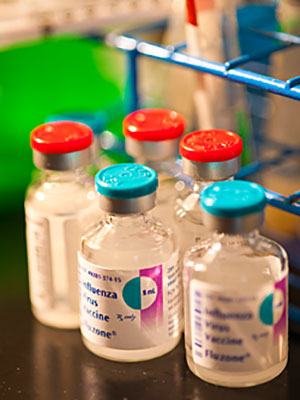 The Center for Stem Cell Biology and Regenerative Medicine is a growing team of University of Maryland investigators, supported by alliances with scientists at the National Cancer Institute (NCI), other institutes within the National Institutes of Health (NIH) and other leading research organizations in Maryland and beyond.
Dr. Civin has been a tireless and highly effective public advocate testifying before the U.S. Senate and the Maryland legislature regarding childhood cancer, cancer/leukemia, transplantation, stem cell and regenerative medicine research, and translational biomedical research. He played a pivotal role in convincing the State of Maryland to create the Maryland Stem Cell Research Fund to compensate for the halt of Federal funding and to stem the resulting loss of researchers to other states. The Maryland fund was launched in 2006, and since then, the University of Maryland System has received 50 grants for stem cell research totaling approximately $15,000,000.
In September 2009, the University of Maryland co-hosted the World Stem Cell Summit attended by more than 1,200 world-class scientists to focus on the science, business, policy, law and ethics of stem cell research. One highlight was a collaborative agreement between Maryland and California, two states at the forefront of stem cell research, to pool resources to help scientists in both states share their talents and discoveries.
In 2009, a member of the Center's team, Dr. Michael Terrin, was selected by the National Heart, Lung and Blood Institute to lead the coordinating center for a consortium of the nation's most prominent scientists in the field of stem cell research.
On May 3, 2011, The University of Maryland School of Medicine's Center for Stem Cell Biology and Regenerative Medicine and Paragon Bioservices, Inc, a contract research and GMP manufacturing company, received a Biotechnology Shared Resource Award from the state of Maryland to establish a Stem Cell Consortium in order to facilitate the research, commercial development and clinical application of stem cell based technologies and therapies.
In 2012, Dr. Sunjay Kaushal received permission for his proposal to conduct a clinical trial of cardiac stem cells in his patients with congenital heart disease, a first-in-children trial of stem cell therapy.
Dr. Ricardo Feldman, a founding member of the Center's research team, was recently awarded a $1.725 million grant from the Maryland Stem Cell Research Fund to generate patient-specific induced pluripotent stem cells for modeling and treating Gaucher's disease.