Genomic Epidemiology & Clinical Outcomes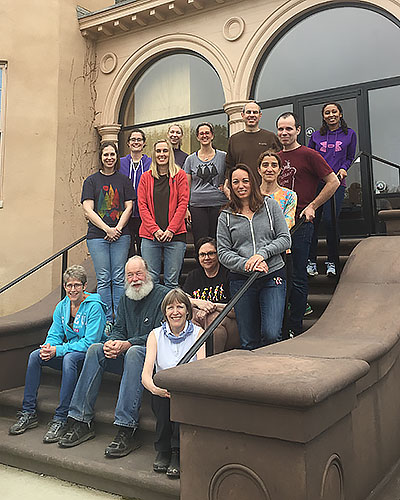 The Division of Genomic Epidemiology and Clinical Outcomes brings together a core group of faculty with expertise in outcomes research as it applies to the health care system. The division houses nationally-known experts in infectious diseases and genomic epidemiology.
Members of the division include physicians who direct Infection Control and Hospital Epidemiology at the University of Maryland Medical Center and the VA Maryland Healthcare System, as well as researchers from the Institute of Genome Sciences.
Faculty members have expertise in clinical and health care epidemiology, quality improvement research, technology assessment, clinical decision-making, healthcare administration, policy and economics. The research interests of the group are diverse and include:
the study of infectious diseases
antibiotic-resistant organisms
healthcare-associated infections
traumatic brain injury in the geriatric population
vaginal microbiome
genetics
genetic ontology
health informatics
economics
mathematical modeling and statistics
A robust, energetic, and collegial work culture drives this division to work as a team to bring in fruitful research and continuous funding. Division members are actively involved in teaching medical and graduate student courses and in the mentoring of pre-doctoral students and post-doctoral fellows.
Division members are currently funded by grants from:
Veterans Administration (VA)
National Institutes of Health (NIH)
Centers for Disease Control and Prevention (CDC)
Agency for Healthcare Research and Quality (AHRQ)
We provide opportunities for trainees to conduct mentored research and receive advanced training in clinical research skills.