Malaria Research Program
‌‌The Malaria Research Program aims to support global malaria eradication efforts by developing and deploying innovative tools for improved malaria treatment, prevention and surveillance.
In our molecular parasitology and immunology laboratories in Baltimore and at field research sites across Africa and Asia we lead clinical trials of malaria drugs and vaccines and investigate:
antimalarial drug resistance
molecular and genomic epidemiology
immuno-epidemiology
pathogenesis
malaria in pregnancy
interactions between malaria and co-infections including HIV and schistosomiasis.
Recognizing that eradication can only be accomplished by building upon successful local and regional elimination efforts, we work in collaboration with researchers across the globe to train young scientists and clinical investigators, and build research capacity on the ground in malaria-endemic countries.‌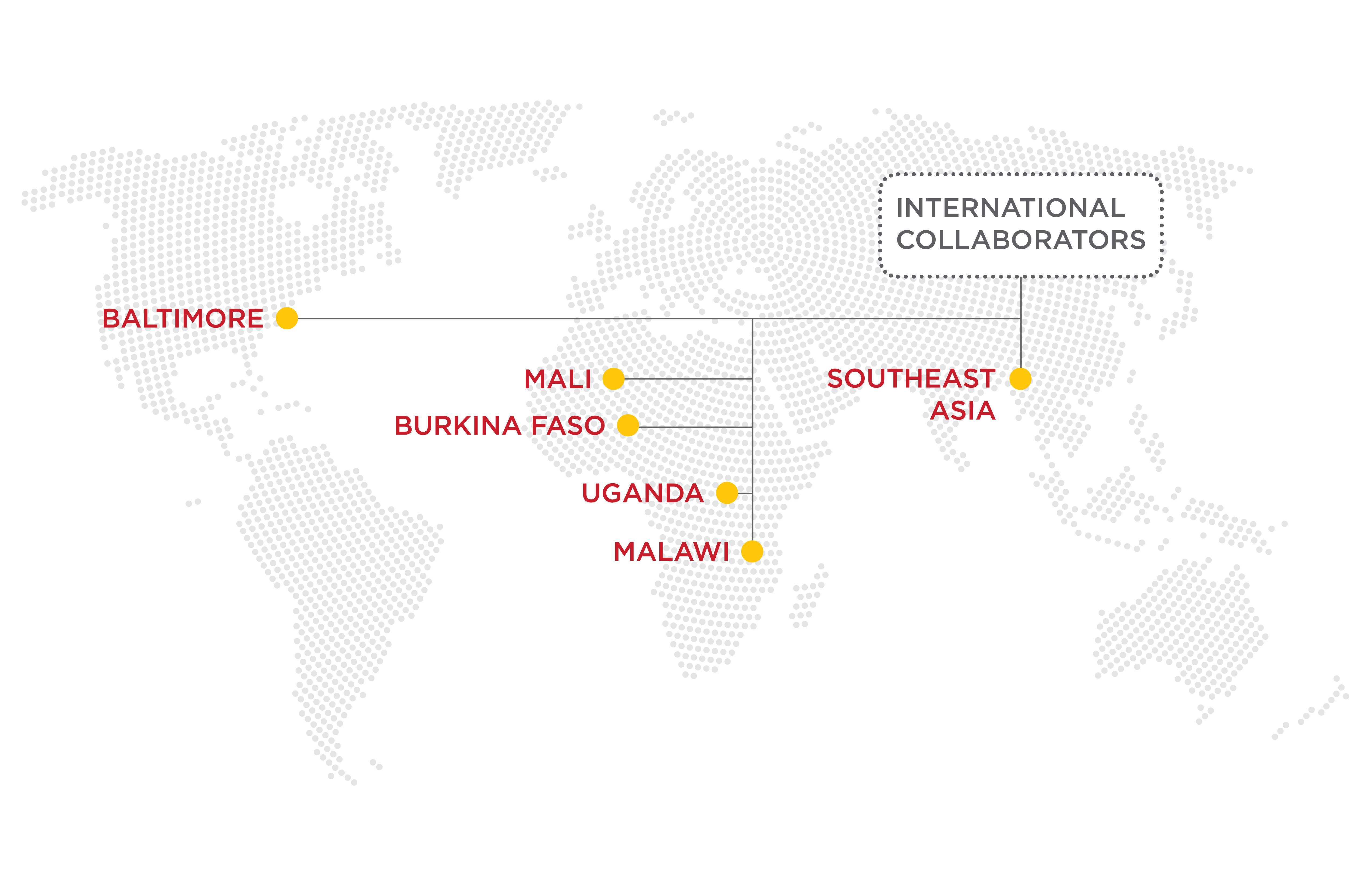 ‌