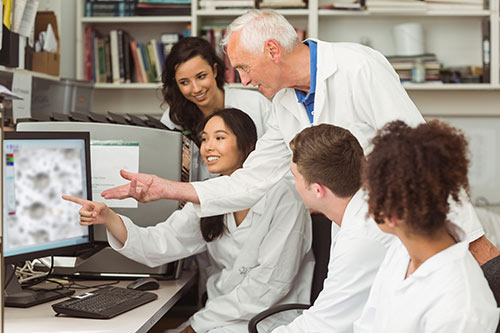 The CVD provides formal training in all aspects of vaccinology through a National Institutes of Health (NIH) training grant. A second formal program supports training in the epidemiology of emerging infections.
Fellowship training is available for internists in the area of infectious diseases and geographic medicine (leading to board eligibility in infectious diseases) and for pediatricians in pediatric infectious diseases and tropical pediatrics and gastroenterology.
Additional training opportunities are supported by individual faculty grants in the areas of bacterial genetics, molecular biology, immunology, entomology and epidemiology.
Individuals interested in research fellowship opportunities at the CVD are encouraged to contact individual faculty.