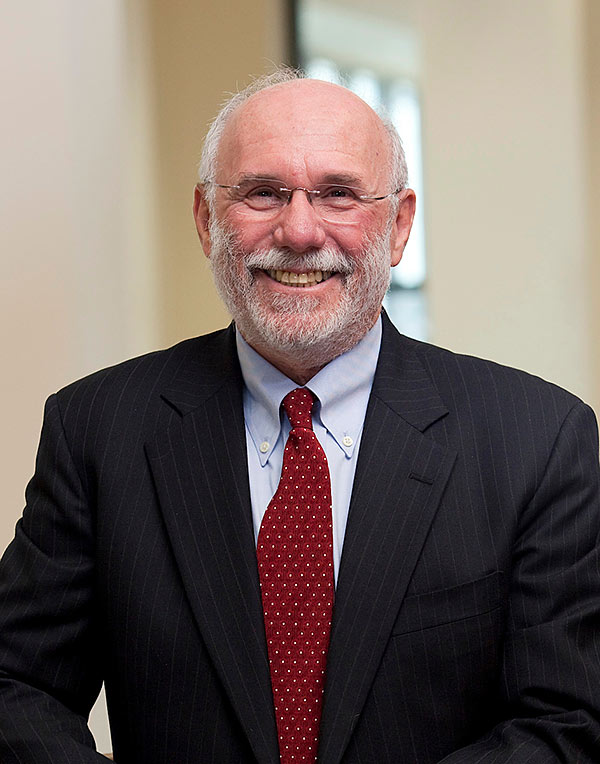 The Center for Vaccine Development (CVD) was founded in 1974 by Myron M. Levine, MD, DTPH, the Simon and Bessie Grollman Distinguished Professor and Associate Dean for Global Health, Vaccinology and Infectious Diseases at the University of Maryland School of Medicine. As the Director of the Center for Vaccine Development and Division Head of Geographic Medicine, Dr. Levine directed vaccine development and clinical trials worldwide for four decades.
Dr. Levine directed the CVD from inception until 2015. Under Dr. Levine's leadership, the CVD conducted a wide range of research relating to the development of vaccines for diseases including cholera, typhoid, invasive non-typhoid Salmonella disease, dysentery caused by Shigella, diarrhea caused by toxin-producing Escherichia coli, and malaria. CVD has also developed new delivery systems and improvements in public health and public policy relating to vaccines. Dr. Levine led CVD's involvement in a World Health Organization consortium to test an Ebola vaccine.
"Over his illustrious career, Dr. Levine has saved countless lives through his work on infectious diseases, particularly cholera, typhoid, and Shigella dysentery," said Kathleen Neuzil, MD, MPH, FIDSA, professor of medicine at UM SOM, and the current director of the Center for Vaccine Development and Global Health (CVD). "He is a tireless champion for access to vaccines around the globe." Dr. Levine will continue in his important role as a special advisor to the CVD.
Dr. Levine is clinically trained in pediatrics and pediatric infectious diseases and specializes in tropical public health and epidemiology. He received post-graduate laboratory training in microbiology and immunology of bacterial infections.
Dr. Levine served as a World Health Organization consultant to the Smallpox Eradication Program in Bangladesh in 1975, where he was District Coordinator for Rajshahi District. From 2000 to 2002, he was a member of the first Working Group of the Global Alliance for Vaccines and Immunization (now called the GAVI Alliance) and was co-chair of its Task Force on Research and Development.
Dr. Levine has published more than 600 peer-reviewed journal articles, is an inventor or co-inventor on many issued patents, and is the senior editor of New Generation Vaccines, a textbook of research vaccinology. The significance of his work is noted by extensive long-time support from the NIH, placing him in the top five percent of all funding recipients.
A member of the National Academy of Medicine of the National Academy of Sciences, he received the Albert B. Sabin Gold Medal Award for lifetime achievement in vaccine development and implementation. He has also received the Merck-Hilleman Award, the American Society for Microbiology's premier award for significant contributions to pathogenesis, vaccine discovery, vaccine development, and control of vaccine-preventable diseases, and the American College of Physicians Award for Outstanding Work in Science as Related to Medicine. He has also received the Donald Mackay Medal of the American Society of Tropical Medicine and Hygiene in recognition of outstanding research on tropical health.