Regional Anesthesiology and Acute Pain Medicine Fellowship
Message from the Program Director
The University of Maryland Regional Anesthesia and Acute Pain Medicine (RAAPM) Fellowship is a full-time fellowship position, complying with all standards imposed by the ACGME for fellowships in anesthesiology subspecialties. We accommodate one fellow per year. Clinical experience is divided between the University of Maryland Medical Center's main campus, the Shock Trauma Center and the University of Maryland Rehabilitation and Orthopedic Institute (UMROI). UMROI has busy total joint replacement and outpatient sports medicine practices. Peripheral nerve catheters are regularly employed, giving fellows the opportunity to learn about their management in both the inpatient and ambulatory settings. At the main campus and Shock Trauma (the busiest trauma center in the country), fellows provide all types of regional anesthetics including thoracic epidurals, paravertebral blocks, serratus/pectoralis blocks, TAP blocks, cranial nerve blocks and all the extremity plexus and nerve blocks. Fellows perform or supervise residents performing over 1,500 blocks per year.
In addition to excellent clinical experience, there is also ample opportunity for scholarly endeavors. Fellows receive one day per week of nonclinical time and two months of elective time. Fellows are expected to engage in a research or quality improvement project with a faculty mentor with the goal of publication or presentation at a national meeting. Fellows participate in regular didactic lectures, journal clubs and our nationally-attended annual regional anesthesia conference led by our department and the Henry M. Jackson Foundation for the Advancement of Military Medicine. We have experienced faculty, including nationally and internationally recognized experts in the field of Regional Anesthesia.
We are looking for enthusiastic, motivated, hard-working individuals. Interested applicants must have completed an ACGME-approved residency in anesthesiology prior to starting the fellowship.
Assistant Professor and Fellowship Program Director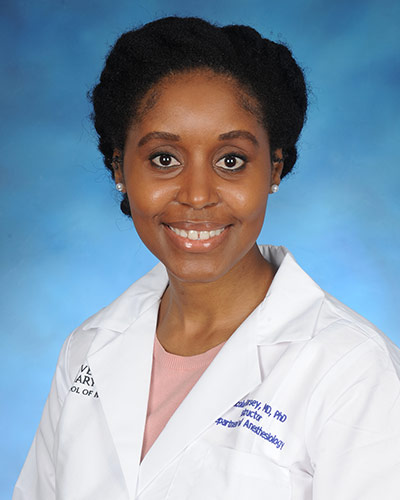 Assistant Professor and Fellowship Program Director