OB/GYN Wellness Program
Empowering Health and Wellbeing Among Our Teams, A Commitment to Wellness
The OBGYN Department Wellness Program at the University of Maryland Medical Center, established in 2023, represents our dedication to the well-being of our faculty, trainees, and staff. Recognizing the unique challenges as medical professionals in our field, this initiative focuses on reducing burnout and promoting overall wellbeing.
---
Our Vision: Fostering a Culture of Wellness and Support
Select a topic to learn more:
Building a Supportive Community
Beyond individual wellness, our vision encompasses building a strong, supportive community within the OBGYN Department. We aim to create an atmosphere where our providers and staff feel connected, supported, and valued — where everyone has a sense of belonging and can thrive both professionally and personally.
At the heart of our Wellness Program is a belief in holistic health — recognizing that the concept of well-being is multi-dimensional, encompassing physical, mental, emotional, and spiritual health. We strive to address each of these elements through our diverse offerings with a goal of creating an environment in which everyone feels supported and empowered to pursue all aspects of their health.
Each month, our program focuses on a specific wellness theme. We recognize that wellness means something different for each one of our colleagues and our hope is to rotate the focus each month to target these different needs. Our monthly themes range from stress management and mindfulness to nutrition and physical fitness. The goal is to build a sustainable program that allows our department to have a well-rounded approach to wellness.
Wellness Themes:
Physical wellness:

This theme focuses on maintaining a healthy body through exercise, nutrition, and preventative healthcare.
Emotional wellness:

This theme involves understanding and managing emotions, developing positive relationships, and finding meaning and purpose in life
Social wellness:

This theme involves building and maintaining healthy relationships with others and fostering a sense of connection and community.
Intellectual wellness:

This theme involves engaging in activities that stimulate the mind and promote lifelong learning.
Spiritual wellness:

This theme involves exploring and connecting with one's inner self, values, and beliefs, and finding purpose and meaning in life.
Sleep and rest wellness:

This theme prioritizes sleep and relaxation as essential components of overall wellness. This can include developing a healthy sleep routine, creating a relaxing sleep environment, and engaging in restorative practices such as yoga or meditation.
Environmental wellness:

This theme involves understanding and taking action to protect and preserve the natural environment and creating a healthy and sustainable living space.
Occupational wellness:

This theme involves finding satisfaction and fulfillment in one's work and maintaining a healthy work-life balance.
Financial wellness:

This theme involves managing money and resources to promote financial stability and reduce stress.
Cultural wellness:

This theme involves celebrating and honoring one's cultural heritage and fostering understanding and respect for diverse cultures and perspectives.
Creative wellness:

This theme involves engaging in creative activities such as art, music, writing, or other forms of self-expression that promote relaxation, mindfulness, and personal growth.
Educational Sessions and Expert Talks
To deepen our understanding of various health and well-being topics, we will host educational sessions led by experts in the field of wellness. Knowledge is power and by providing these sessions will offer valuable insights into the latest research and trends, equipping our team with the tools to implement healthy practices in their personal and professional lives.
Interactive Challenges and Activities
Learning is more impactful when it's interactive and fosters a sense of togetherness. Whether it's a fitness challenge, a healthy cooking contest, or a mindfulness workshop, these activities will be designed to be engaging and fun while promoting healthy habits.
Feedback-Driven Evolution
We believe in the power of feedback to shape and refine our program. Regular surveys and meetings allow us to hear directly from our team about their needs and experiences. This feedback is invaluable in helping us evolve and enhance the program to serve our community better.
---
Interactive Workshops and Therapies
Our program includes a range of hands-on workshops and therapeutic sessions:
Art Therapy: Focus on creativity and find mental peace through guided art sessions.
Yoga: Enhance physical and mental well-being with yoga classes suitable for all levels.
Reiki: Experience the healing energy of Reiki for stress reduction and relaxation.
Massage Therapy: Benefit from professional massages to relieve tension and improve health.
---
Leadership and Expertise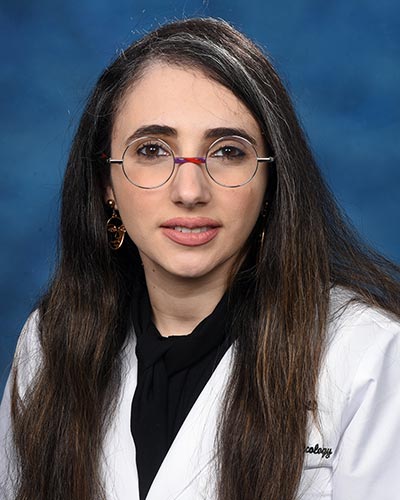 Marie Nakhoul, MD
Instructor
Obstetrics, Gynecology and Reproductive Sciences
Dr. Nakhoul is a General OBGYN with a special focus on integrative medicine and an Art Therapy provider, bringing a holistic approach to our wellness initiatives.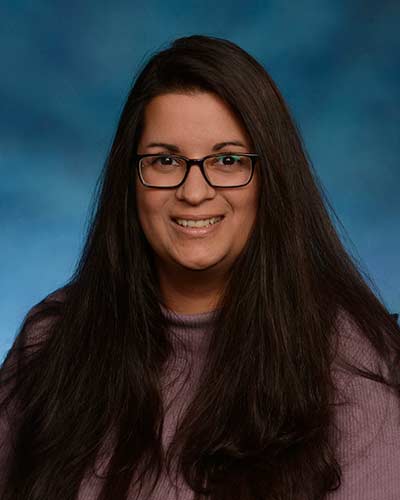 Andrea Desai, MD
Assistant Professor,
Obstetrics, Gynecology and Reproductive Sciences
Dr. Desai is a Maternal-Fetal Medicine specialist and wellness champion at the University of Maryland Medical Center (UMMC). She is dedicated to improving the quality of life for our OB/GYN providers, trainees, and staff.
---
Wellness Committee Members
Physicians
Midwives
Fellow
Allison DiSciullo, MD, MSc
Resident Wellness Committee Members
Kaitlyn Coghlan, MD PGY4
Molly Johnson, MD PGY4
Rachel Orlinsky MD PGY2
Jenny Ulber, MD PGY2
Staff
Candace Black, Charge RN
Sommer Chappelle, RN (Center for Advanced Fetal Care)
Shenelle Frasier, Discharge Coordinator
Jeanine Furness, RN
Debbie Guzik, RN, Manager
Annika Koehler, RN
Kim Neuberger, MFM, RN, Outpatient
Caryn Zolotorow, RN, Manager
---
A Growing Journey
As a newly established program, we are on a journey of continuous development and learning. Our commitment is to evolve, expand, and enrich our UMMC OBGYN Department Wellness Program, adapting to the needs and feedback of our dedicated team.
Please scroll through the images below for examples of our wellness tips.
Get Involved
Join us in this meaningful endeavor to elevate health and wellness within our community. For more information or to participate in our upcoming sessions, please contact Drs. Nakhoul and Desai at mnakhoul@som.umaryland.edu and andrea.desai@som.umaryland.edu
---