About Us
Our Mission
The mission for the Center for Precision Disease Modeling at the University of Maryland School of Medicine is to provide service for functional studies of genetic variants and precision disease modeling to research community around the world.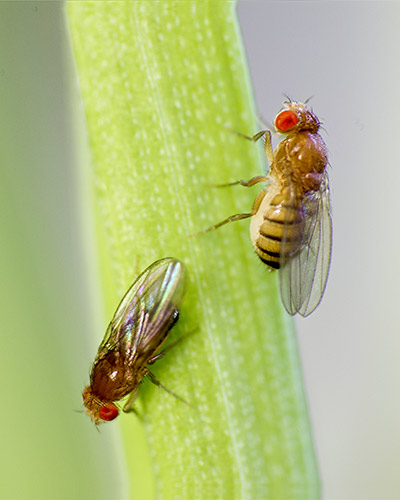 A fundamental challenge for precision medicine is to uncover the effect of novel disease-associated genetic variants on molecular mechanisms and function. Such information is critical for the identification of drug targets and the design of individualized treatments. Precision disease modeling aims to introduce the genetic variants identified in patients into animal models to establish causal associations and to discover the underlying disease mechanisms. Further, the precision disease models can be used in preclinical studies to test the potential therapeutic treatments.
We use a combination of three platforms (Drosophila, zebrafish and human iPSC) for the above service. We work with our partners using mouse models for additional functional studies and disease modeling if necessary. We have developed an innovative genetic approach called gene replacement that efficiently introduces novel human genetic variants to Drosophila in a tissue-specific manner, thus creating a personalized fly model targeting the cell type or tissue relevant to the patient. We have successfully used these personalized fly models to establish disease association for human variants, to discover disease mechanisms, to test targeted therapeutic treatments, and to perform drug screens. We also utilize zebrafish and human iPSC cells for better representation of human disease phenotypes in a vertebrate and/or in vitro setting
To date, we have made precision disease models for a broad range of diseases, including congenital heart disease, dilated cardiomyopathy, glomerular kidney disease, nephrotic syndrome, congenital muscular dystrophy, familial partial lipodystrophy, leukemia, metabolic diseases, and neurological diseases. We also modeled polygenic genetic diseases, as well as diseases caused by a combination of genetic and environmental factors.